MELBOURNE, AUSTRALIA: Next 2023 course will be announced shortly
A comprehensive 10-week course to advance your skills in stage and screen combat at a professional level. Taught by one of Australia's most respected Fight Directors, Lyndall Grant.
WHAT IS IT?
A course specifically created for performers who have had prior stage and screen combat training. This is time and space to extend your skills, widen your weapon range, and generate a deeper understanding of the craft of dramatic combat for stage, screen and motion capture.
Fight and action scenes in stage and screen demand a high level of physical skill, awareness, craft and performance prowess. To be most effective, we want to move away from those moments when both the actor and the audience thinks, 'oh, this is the bit where the fight choreography starts'; and instead, just let them experience a continuous and rich story and character journey. However achieving this a constant balancing act between technique and expression. As beginners we tend to lose one for the sake of the other. The only way to narrow the gap between these two elements is practice… the performance options available to you are either limited by, or elevated by your rigour in training.
This course is designed for those performers who would like the freedom to perform fight scenes safely, effectively, stress-free, and with (let's be honest) great choreography. It expands into a range of weapon systems and genres, focuses in on the detail and subtleties of stage combat technique, and provides a platform to explore textured and truthful dramatic performance.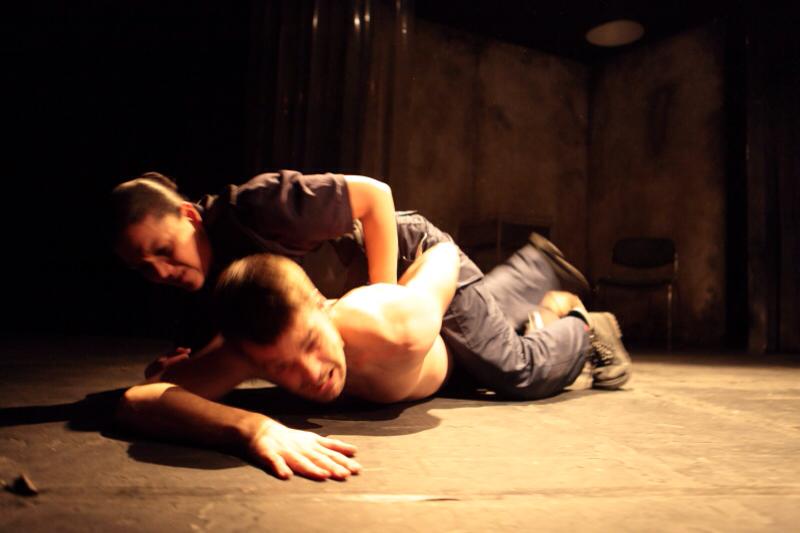 Each course will focus on two or three separate weapon systems or styles, to give you the chance to explore each one thoroughly. Each term the weapon system will rotate, so students can continue to train and advance their skills throughout the year.
This Intermediate & Advanced Course is suitable for those students who have completed training in stage combat at a foundation or beginner level: such as the Captivate Stage Combat Foundations Course or the SAFDi Fundamentals course; other international equivalent courses such as the BADC Foundation, APC Basic, BASSC Actor-Combatant, FDC Basic, NSFS Block 1 or SAFD Introduction to Stage Combat; or other equivalent training. As with any craft however, you should return to the 'basics' a number of times (even as an 'expert'), so some students may wish to complete the Foundations Course more than once before starting the Intermediate & Advanced Course.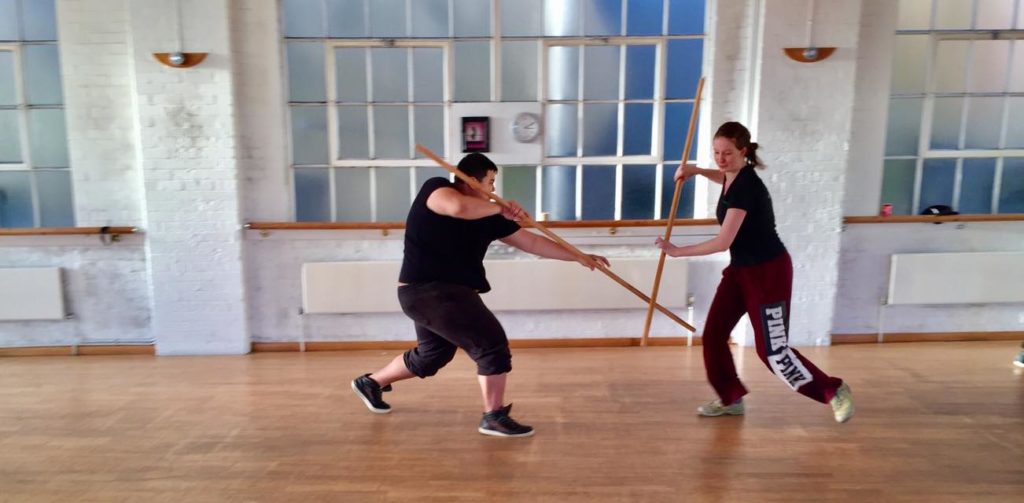 The training will culminate in a performance outcome, because after all – this is the crux of the work! Successfully completing the course will enhance your physical dexterity and awareness, improve your fitness and physical range, and deepen your performance technique and knowledge of weapon history and handling. You will have a much greater ability to throw yourself into fight scenes in your work, committing to the action and emotion of the scene while keeping yourself and others safe. And, well yes of course, you'll be doing this while having a large amount of fun, with a room full of enthusiastic and open-minded industry folk.
WHEN IS IT?
Thursday evenings, mid 2023
6:00pm to 9:00pm
WHERE IS IT?
Jason Coleman's Ministry of Dance.
Level 1, 64-90 Sutton Street North Melbourne Vic 3051
WHO IS IT FOR?
This workshop is created for anyone with an interest in the performing arts – actors, dancers, circus performers, stunt performers, directors, stage management, other creatives and crew.
Captivate actively supports diverse and equitable work- and learning-spaces. We also fiercely protect safe work- and learning-spaces for all of our participants. If you have any concerns or questions please get in touch with us.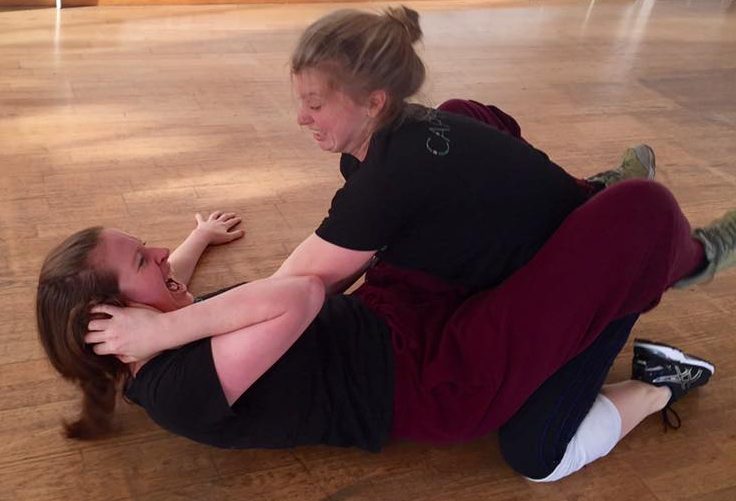 HOW MUCH IS IT?
COURSE FEES:
Early Bird: $565 (register and finalise payment by July 30th 2022)
Concession: $595
Standard: $635
A deposit of at least 50% of your course fee is required on registration. Places are confirmed only on completion of full payment.
We accept online transfer or PayPal (3% additional fee), so let us know what is the easiest method of payment for you.
HOW DO I JOIN IN?
Bookings are now open! Spots are very competitive as we have strict capacity limits and this course sells out quickly, so register early to save your spot (and to get the Early Bird price). Just fill out the online registration form, and we will reply with your registration confirmation and payment information.
Make sure you get a text box confirmation that your registration form has gone through as soon as you SUBMIT. If you do not hear from us within 48 hours, check your junk mail, and then send us an email.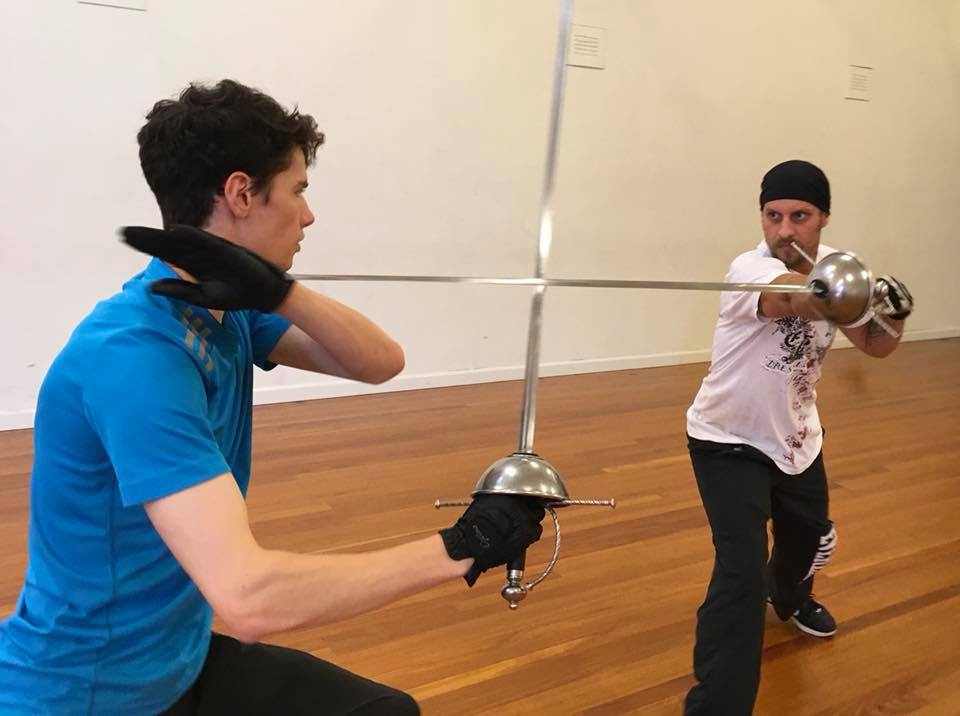 COVID-Safe Learning
The health and safety of our students, tutors, venue staff, all of our family and friends, and the wider community is absolutely vital. Captivate is dedicated to running this course strictly within the most up-to-date Government-advised COVIDSafe guidelines. All participants in the course must show proof of full and up-to-date vaccination against COVID-19, or of an eligible medical exemption.
A full account of the up-to-date COVIDSafe Plan will be given to all students shortly prior to the course commencement; and will include (but are not limited to) measures such as COVID declaration forms prior to arrival, the wearing of masks as appropriate, rigorous room cleaning, adequate ventilation, workshop content that facilitates social distancing throughout the session, and rigorous cleaning of all weapons used. Students and tutors will be asked to stay home if they have shown any signs related to a COVID-19 infection, if they have been asked to isolate by the DHS, or if they are awaiting a negative COVID-19 test after being identified as a close contact.
About your tutor:
Lyndall is a Fight Director, Movement Director, actor and Motion Capture Specialist who works in Australia and Internationally for stage and screen. She is a senior teacher and Management Committee member for the Society of Australian Fight Directors, and certified Dramatic Combat teacher with the British Academy of Dramatic Combat. Until recently Lyndall was the Tutor in Theatre (Stage Combat) at the Victorian College of the Arts. Lyndall trained as an actor as London's ArtsEd School of Acting, before specialising in fight performance and physical performance. She began working as a fight director in London in 2010. In 2013 Lyndall established Captivate Action Ltd. in the U.K., as the first company to specialise in training and performance in action and Motion Capture, and brought this company home to Australia in 2015. Lyndall was a Performer and Movement Captain in Melbourne's production of Harry Potter and the Cursed Child from its opening in 2019 until 2022.
Recent fight/movement directing credits include: As You Like It (Melbourne Theatre Company), Berlin (Melbourne Theatre Company), The Lifespan of a Fact (MTC), Because the Night (Malthouse Theatre), Torch the Place (MTC); Anthem (Roslyn Packer Theatre), Cosi (MTC, Sydney Theatre Company); Punk Rock (45 Downstairs); Cloudstreet (Malthouse Theatre); Storm Boy (MTC); The Violent Outburst That Lead Me To You (MTC): The Architect (MTC); The Lady in the Van (MTC); Il Viaggio a Reims (Opera Australia); Hungry Ghosts (MTC); Alice in Winterland' (Rose Theatre Kingston, U.K.); Vivid White (MTC); Macbeth (MTC); Lohengrin (Melbourne Opera); Minnie and Liraz (MTC); Melbourne Talam (MTC); Lillith, the Jungle Girl (MTC); The Wind in the Willows (Rose Theatre Kingston); Straight White Men (MTC).
We look forward to seeing you there!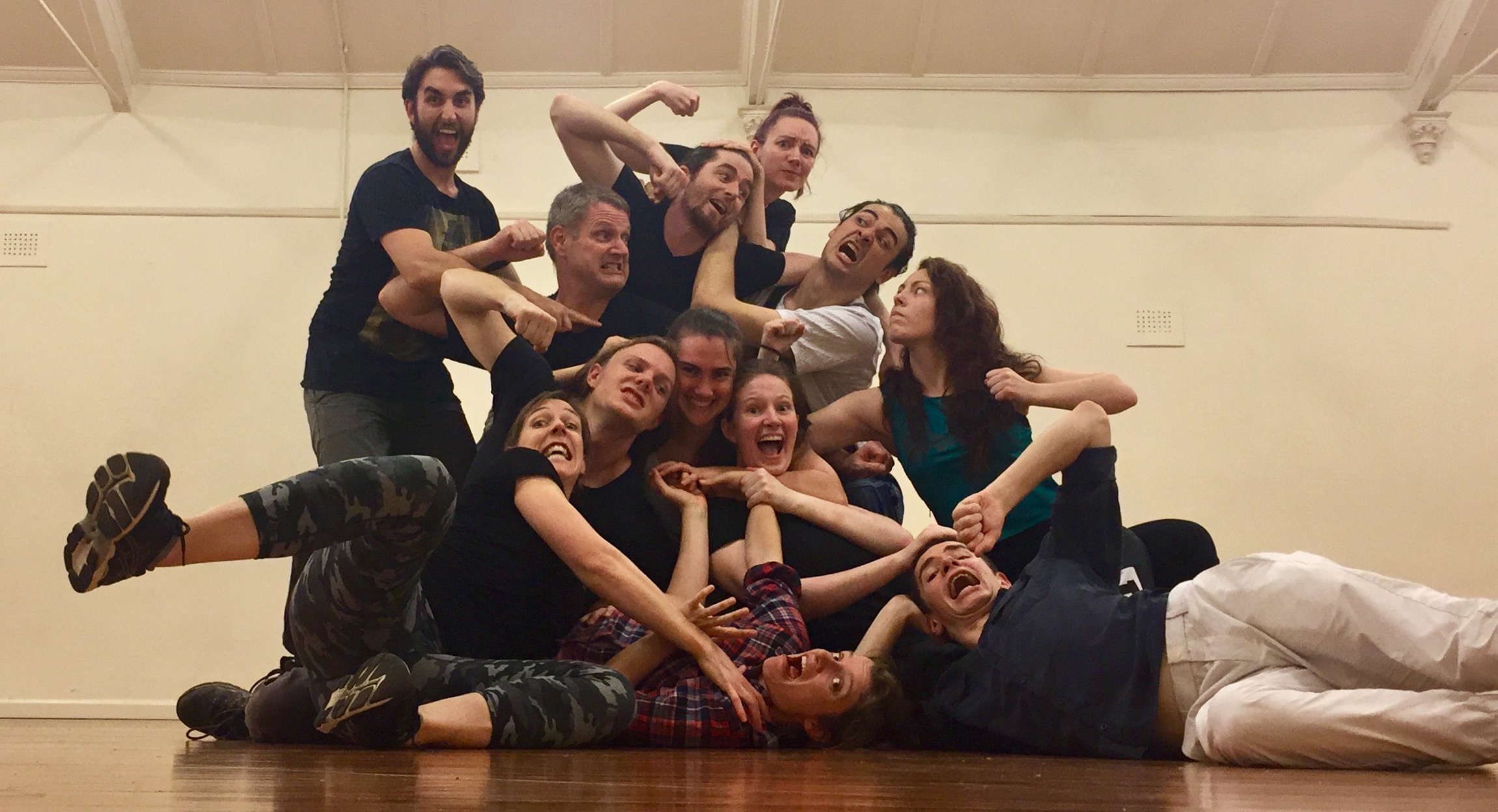 Got questions? Get in touch