SATURDAY 8TH JULY. LONDON, U.K.
An exciting full-day stage combat workshop to celebrate Captivate's 10th Birthday, for all of our UK Captivate Family and new friends.
WHAT IS IT?
Inspired by recent work on The Witcher, Marvel's Secret Invasion, Star Wars: Andor, and Lord of the Rings: The Rings of Power, you will be diving into a range of combat styles and systems for stage, screen and motion capture with Amy Floyd and Andrew Young.
Stage combat is one of the most exciting, and also one of the most challenging areas of performance. The rigour needed to learn and embody techniques for safety, illusion and performance cannot be overstated – particularly when you are asked to perform under pressure on a large film set or theatre piece.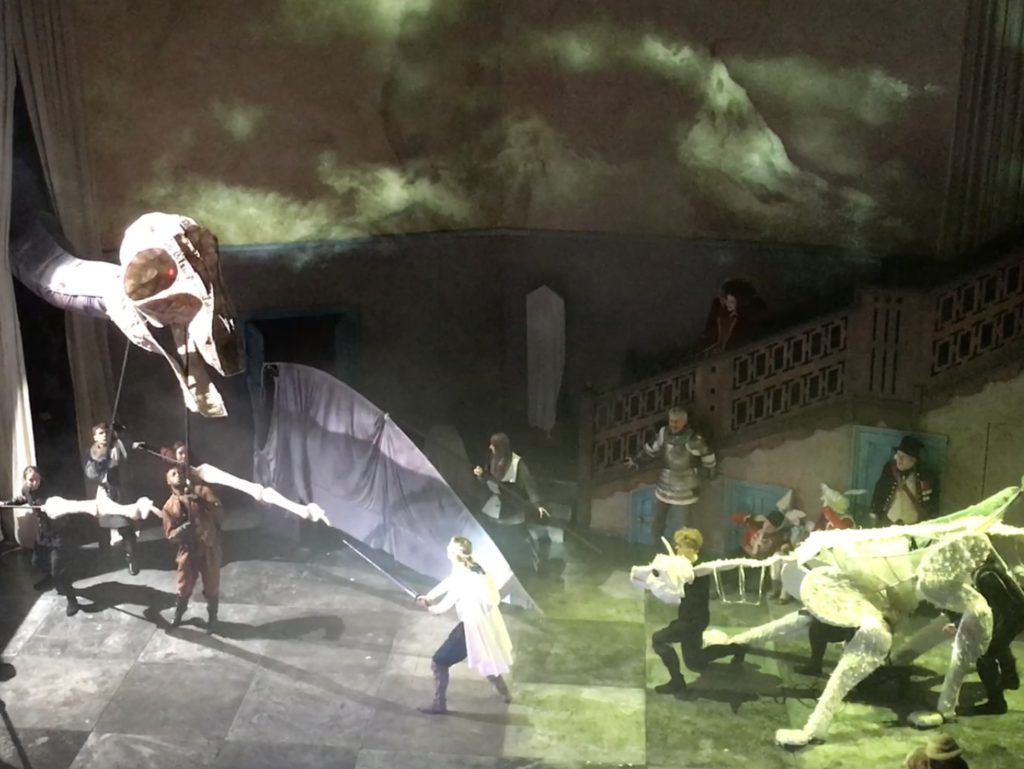 This workshop will teach you how to take the skills you have learned in a classroom onto a professional job, and how to adapt to new choreography, new partners and new weapons. Through this lens, this exciting session will romp you through unarmed combat, sword-play and mixed-weapon fighting- empowering you with the tools to perform fights safely, effectively and with dramatic impact.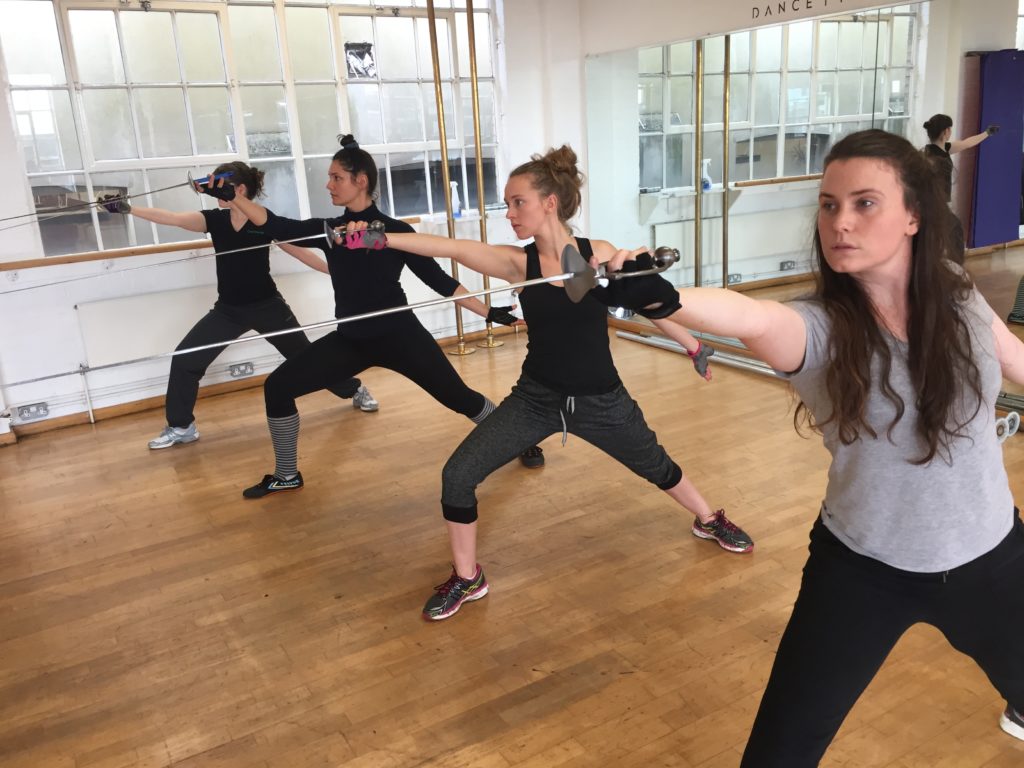 By the end of the day you will have a greater understanding of how to work with these weapons from big-budget features and to independent theatre. And of course, you will have a brilliant day performing and exploring with a bunch of like-minded industry creatives, working with exhilarating action and celebrating our 10th Birthday.
The workshop will be followed by birthday celebrations in Skylight Peckham – all are welcome!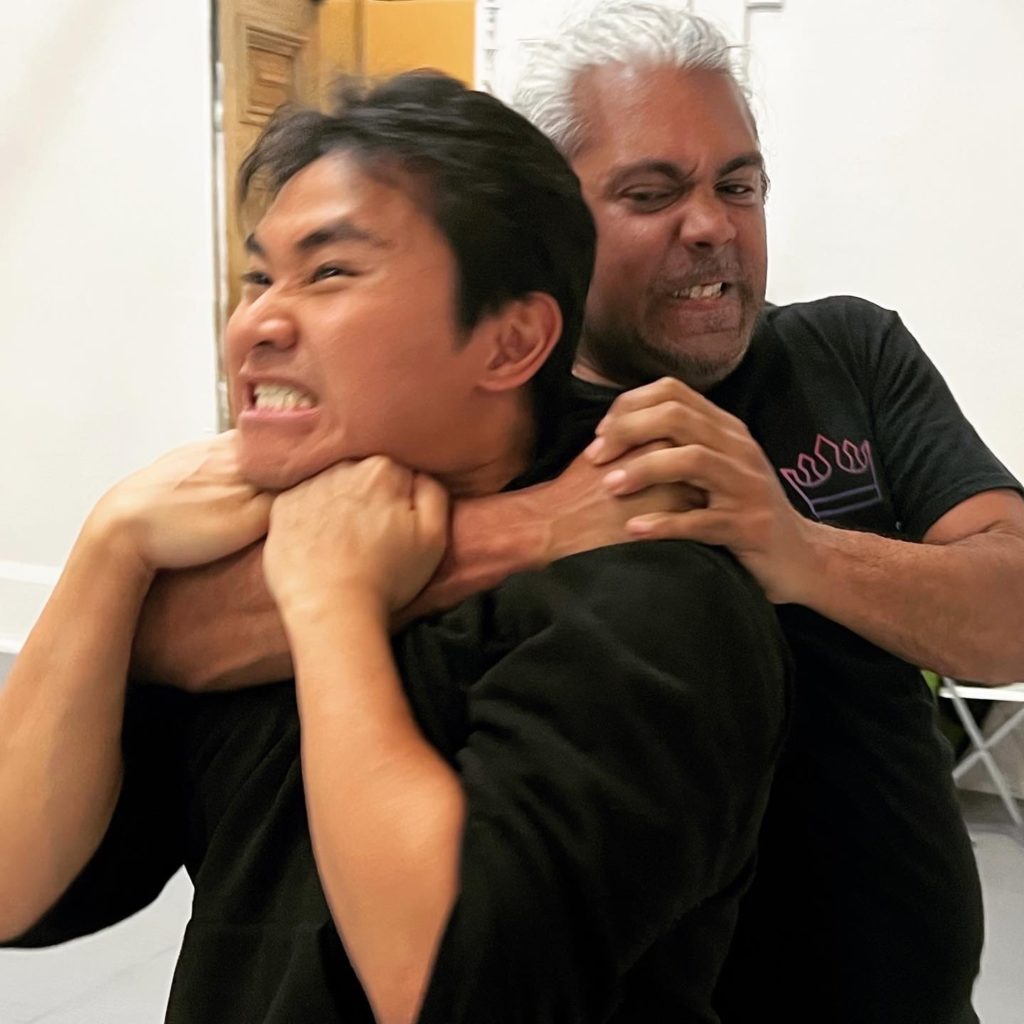 WHEN IS IT?
SATURDAY 8th JULY 2023
10:00am to 5:00pm
WHERE IS IT?
120 Peckham Hill St, London, SE15 5JT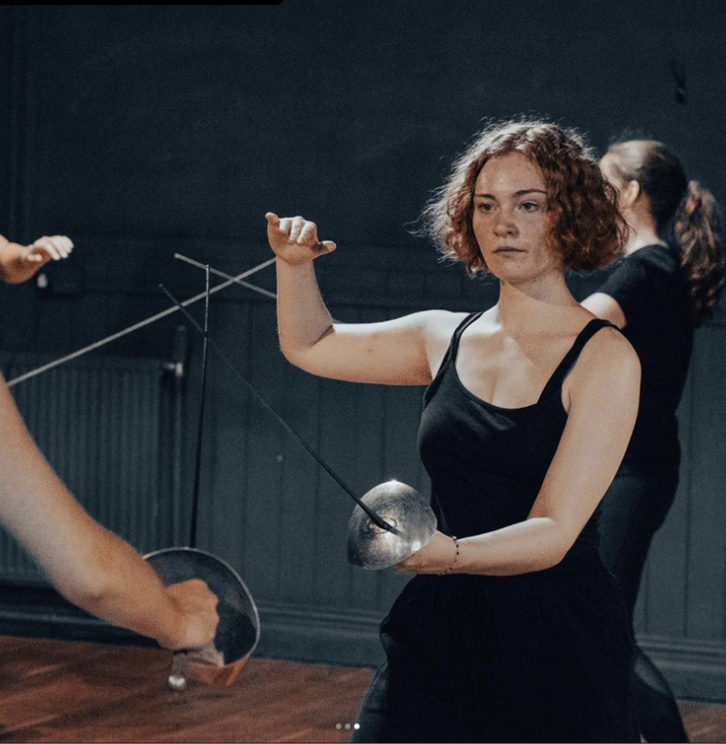 WHO IS IT FOR?
This unique and workshop is designed around actors and anyone who loves stage combat – from those who would like to attain skills for their own repertoire and casting range, to those who are keen to specialise in fight action.
Crew and creatives are also most heartily welcome, if they'd like to gain an understanding of the work from an actor's perspective.
Captivate actively supports diverse and equitable work- and learning-spaces. We also fiercely protect safe work- and learning-spaces for all of our participants. If you have any concerns or questions please get in touch with us.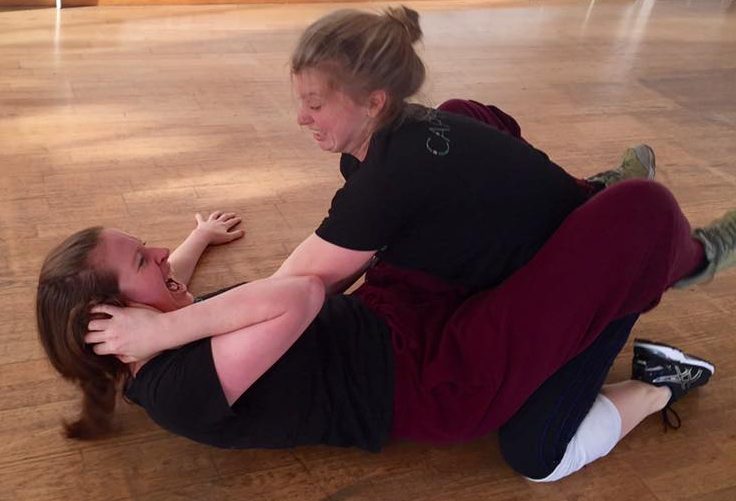 HOW MUCH IS IT?
COURSE FEES:
Early Bird: £75 (register and finalise payment by 15th June 2023)
Concession: £100
Standard: £120
Places are confirmed on completion of full payment.
We accept online (BACS) transfer or PayPal (3% additional fee) payments, so let us know what is the easiest method of payment for you. Payment details are provided on email info sent out after registration.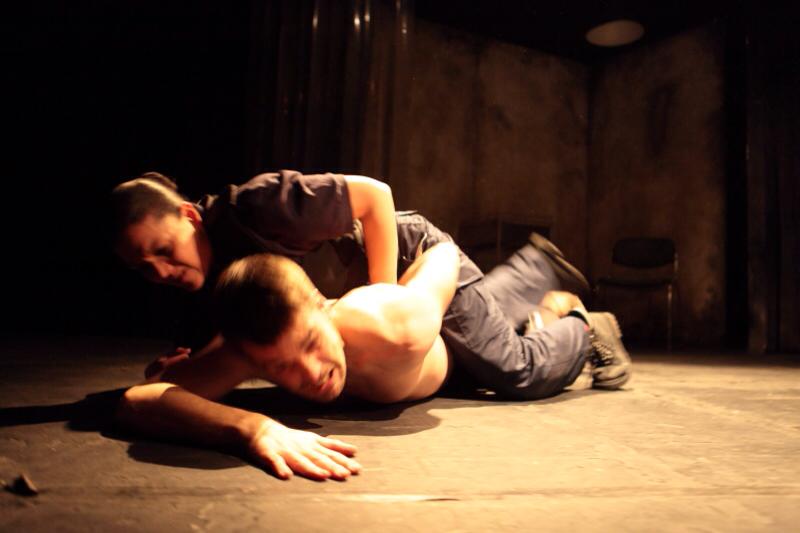 HOW DO I JOIN IN?
Bookings are now open! Spots are very competitive as we have strict capacity limits and our workshops sell out quickly, so register early to save your spot (and to get the Early Bird price). Just fill out the online registration form, and we will reply with your registration confirmation and payment information.
Make sure you get a confirmation that your registration form has gone through as soon as you SUBMIT before you navigate off the registration page. If you do not hear from us within 48 hours, check your junk mail, and then send us an email: info.uk@captivate-action.com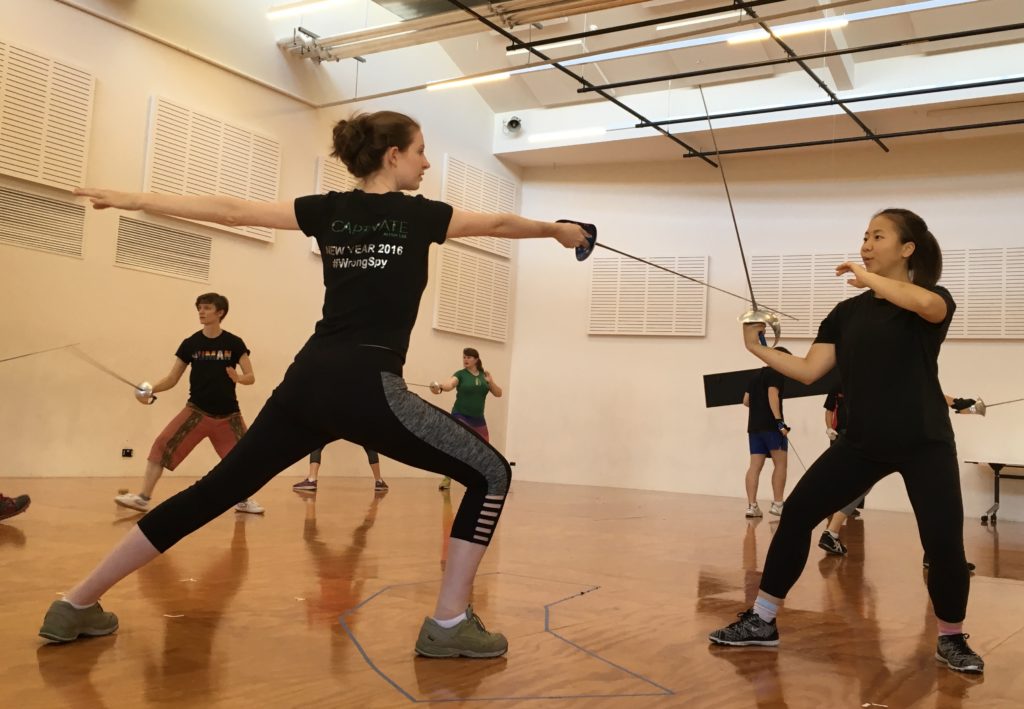 COVID-Safe Learning
The health and safety of our students, tutors, venue staff, all of our family and friends, and the wider community is absolutely vital. This includes requiring that all participants at the workshop have full and up-to-date vaccination against Covid-19.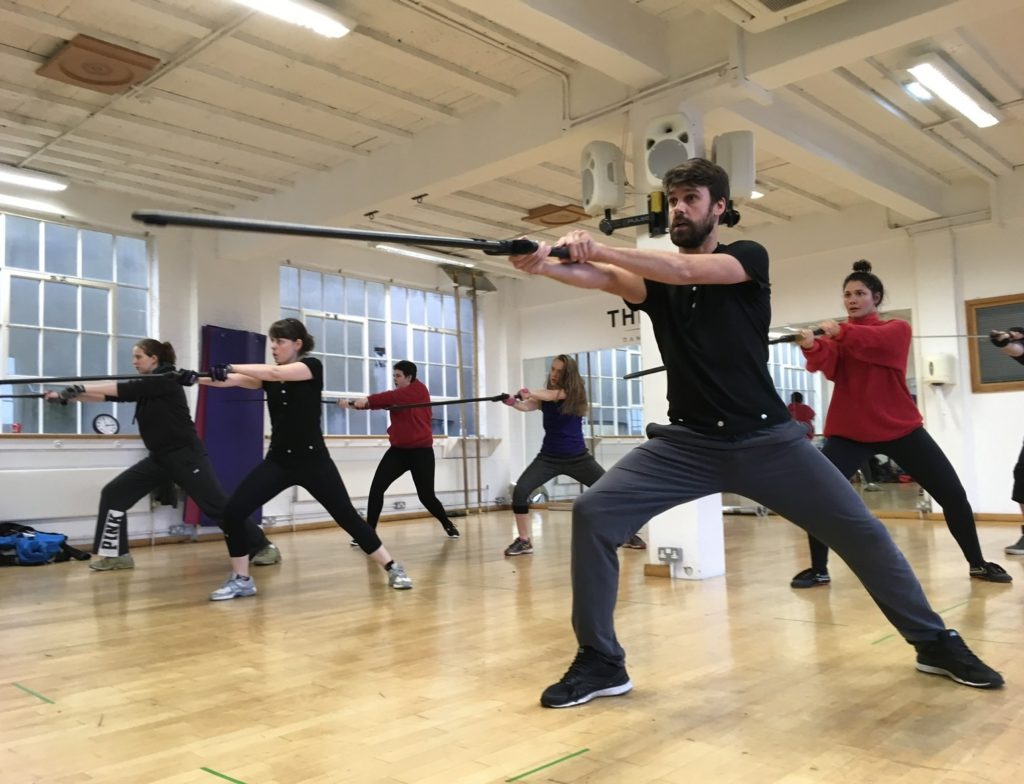 About your tutors:
Andrew Young (he/him)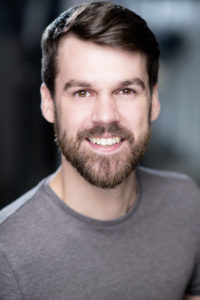 Andrew is a fight director and certified stage combat teacher with British Academy of Dramatic Combat (BADC). He trained as an actor at Mountview Academy of Theatre Arts and has 20 years of experience as a professional actor working in theatre, film and the performance capture industry. Andrew has been teaching Dramatic Combat with Captivate Action since its beginnings in 2013.
Andrew's recent fight directing credits include: A Guide for the Homesick (Trafalgar Studios), 3Women (Trafalgar Studios), Late Company (Trafalgar Studios), Strictly Murder (UK National Tour), Jane Eyre (Jacksons Lane), Bad Girls (New Wimbledon Theatre), Napoli M (Bridewell Theatre), The One (Lion and Unicorn Theatre).
Amy Floyd (she/her)
Amy (she/her) is a specialist dramatic combat fighter with the British Academy of Dramatic Combat and the Academy of Performance Combat (APC), and has worked with Captivate Action since 2014. She is currently studying under the APC's Teacher Training program, to gain certification as a Teacher of Dramatic Combat.
A practicing martial artist in Shotokan Karate from the age of twelve, Amy has worked both behind and in front of the camera, and on and off stage, as a producer and performer. She has been assisting Fight Directors Lyndall Grant and Andrew Young across the U.K. and Australia. Amy has also taught and assisted-teaching Dramatic Combat and Motion Capture at Mountview, LAMDA, Rose Bruford and ICTheatre.
Her credits as a fight performer and actor include Lord of the Rings: The Rings of Power, Star Wars: Andor, Netflix's The Witcher, Marvel's Secret Invasion, Disney's Culprits, ITV's The Long Call, Macbeth in Macbeth and Ebenezer Scrooge in A Christmas Carol (Shadow Road Productions), and Nina in The Seagull (Wateryard Theatre). Credits as a Performance Capture artist include Transformers: Reactivate, Rockstar Games and Frontier Developments. Amy also is a regular performing artist with London theatre company 'Shadow Road Production'.
We look forward to seeing you there!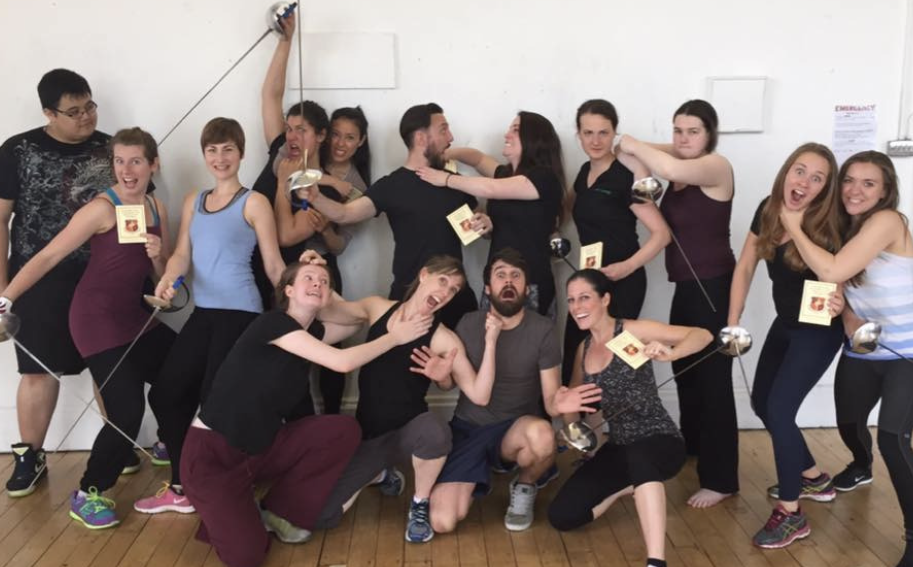 Got questions? Get in touch