Fight Director
U.K., Europe.
Captivate U.K. Director.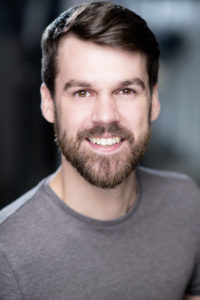 Andrew (he/him) is a fight director and certified stage combat teacher with British Academy of Dramatic Combat (BADC). He trained as an actor at Mountview Academy of Theatre Arts and has 20 years of experience as a professional actor working in theatre, film and the performance capture industry.
Andrew specialises in creating truthful action, helping actors connect their emotional journey to the physical work in order to deliver hard hitting and realistic choreography.He has a particular flair for working with acting students, helping them combine their vocal, physical and emotional training and guiding them as they develop and gain confidence in their ability.
Andrew's recent fight directing credits include: A Guide for the Homesick (Trafalgar Studios), 3Women (Trafalgar Studios), Late Company (Trafalgar Studios), Strictly Murder (UK National Tour), Jane Eyre (Jacksons Lane), Bad Girls (New Wimbledon Theatre), Napoli M (Bridewell Theatre), The One (Lion and Unicorn Theatre).
Contact: andrew@captivate-action.com