Performance Capture Specialists.   Action Specialists.
Captivate Action are specialists in PERFORMANCE CAPTURE (Motion Capture), STAGE and SCREEN COMBAT, and MOVEMENT. 
We provide the Performing Arts and Entertainment Industries with experienced DIRECTORS, world-class ACTOR TRAINING and specialist PERFORMERS in the U.K. and Australia.
Our innovative creative team includes Fight Directors, Movement Directors, Motion Capture Directors and Certified Dramatic Combat Teachers.
Performance Capture Specialists.
Captivate Action are the world-leaders in establishing actor training specifically for Performance Capture, having formed in 2013 in London and 2015 in Australia.
Our creative work is founded on continual exploration and development of the performance techniques that work best across this medium.
You don't need to just 'do' mocap.  You can 'do it' well.
Our team's experience as Movement Directors or performers spans work in The Lord of the Rings, World War Z, Alexander and Kingdom of Heaven, and in the award-winning short film 'Uncle Griot.' 
Action Specialists.
With over 15 years in the Dramatic Combat industry, we have a legacy of dynamic and innovative work in the UK and Australia in creating Action for stage and screen.
Our Fight Directors and Movement Directors work across the breadth of the industry, from small independent theatre to main-stage productions such as the Melbourne Theatre Company, Sydney Theatre Company, Opera Australia and The Malthouse Theatre.
A team of internationally-recognised Tutors offer regular training for performers, where students can learn dramatic combat, movement, and other specialists performance skills (such as dance, clowning, aerial skills) to a professional industry level.
Our team of Performers are working actors, who are skilled at delivering a compelling performance alongside technical accuracy and specialist physical skills.
Our Story.
Captivate Action was first established in London in 2013 by Fight Director and Actor Lyndall Grant, supported by U.K. creatives Andrew Young and Amy Bolger-Floyd.
It was established out of a complete absence of actor training in Performance Capture at the time, and so the company was innovated as a platform for exploring and honing 'mocap' performance techniques, and sharing this information with the performance community.  This research has always been based in a rich collaborative environment – in particular with Alex Counsell at the University of Portsmouth Motion Capture Lab, and with Movement Director and Transformation Specialist Gabrielle Moleta.  Alongside this work, as certified teachers of Dramatic Combat (BADC), Lyndall and Andrew taught regular workshops for stage/screen combat, with a host of specialist guest tutors.
With this accumulated knowledge and growing student base, Captivate Action has been able to be a foundation for enriching the collective skill in the performing arts industry; and as a pathway for many students and practioners to elevate their craft, career trajectory and confidence. We are in the unique position of combining three specialisations – Fight Direction, Movement Direction and Teaching – across three exciting media – Stage, Screen and Performance Capture.
Lyndall brought Captivate back to her home to Australia in 2015 where she continues to be based.  In 2021 Andrew Young and Amy Bolger-Floyd joined Captivate Action as U.K. Directors, and we are thrilled to be continuing work in both regions.
To connect with Captivate in Australia or the U.K., get in touch.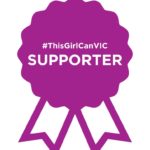 Captivate Action Pty. Ltd. is incredibly proud to be an official supporter of This Girl Can – Victoria