Our Fight Directors have a wealth of experience in Film, Theatre and Live Theatre, and specialise in Motion Capture and Performance Capture. All of our Fight Directors are also Movement Directors and Actors, and draw on this to create fully integrated story-telling pieces. Captivate has a select group of Stunt Co-odinators and Military Personnel who join the team as required.
Lyndall Grant
Australia. Company Director.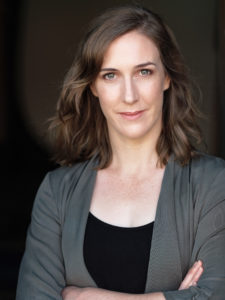 Lyndall (she/her) is a Fight Director and Movement Director for Stage, Screen and Performance Capture (Motion Capture).  She is a member of the Society of Australian Fight Directors inc. (SAFDi) and certified Teacher with the British Academy of Dramatic Combat (BADC).
Lyndall is an actor (trained at ArtsEd London) and working fight performer, with a strong background in gymnastics, movement, dance, martial arts and national-level sports; and a specialist in performance capture.
Lyndall was an actor and Movement Captain in the Melbourne Production of Harry Potter and the Cursed Child from 2018 to 2022. Prior to this she was the Tutor in Theatre (Stage Combat) at the Victorian College of the Arts, Melbourne – where she still teaches as a sessional teacher.
Lyndall works closely with Director and Actors of each project to create dynamic, story-led action sequences. She also specialises in work which involves strong character transformation into human, animal and fantasy creatures.
Recent fight/movement directing credits include: Cruel Intentions The Musical (National Tour, DVE); An American in Paris (GWB); Nosferatu, Atlantis, The Return, Looking for Alibrandi, Because the Night, Cloudstreet (Malthouse Theatre); Sunday, As You Like It, Berlin, The Lifespan of a Fact, Torch the Place, Cosi, Storm Boy, Astroman, The Violent Outburst that Lead Me To you, The Architect, The Lady in the Van, Hungry Ghosts, Vivid White, Macbeth, Minnie and Liraz, Melbourne Talam, Lillith the Jungle Girl, Straight White Men (Melbourne Theatre Company); Il Viaggio a Reims (Opera Australia); Punk Rock (45 Downstairs); No Exemptions (Shift Theatre); Alice in Winterland, The Wind in the Willow, The Lion the Witch and the Wardrobe (Rose Theatre Kingston, U.K.); Lohengrin (Melbourne Opera); The Way Things Work (Red Stitch Theatre).
Contact: lyndall@captivate-action.com
Andrew Young
U.K., Europe. Captivate U.K. Director.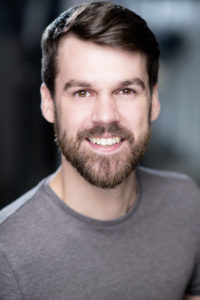 Andrew (he/him) is a fight director and certified stage combat teacher with British Academy of Dramatic Combat (BADC). He trained as an actor at Mountview Academy of Theatre Arts and has 20 years of experience as a professional actor working in theatre, film and the performance capture industry.
Andrew specialises in creating truthful action, helping actors connect their emotional journey to the physical work in order to deliver hard hitting and realistic choreography.He has a particular flair for working with acting students, helping them combine their vocal, physical and emotional training and guiding them as they develop and gain confidence in their ability.
Andrew's recent fight directing credits include: A Guide for the Homesick (Trafalgar Studios), 3Women (Trafalgar Studios), Late Company (Trafalgar Studios), Strictly Murder (UK National Tour), Jane Eyre (Jacksons Lane), Bad Girls (New Wimbledon Theatre), Napoli M (Bridewell Theatre), The One (Lion and Unicorn Theatre).
Contact: andrew@captivate-action.com
Assistant Fight Directors.
Amy Bolger-Floyd
U.K., EUROPE. U.K. COMPANY DIRECTOR
Amy (she/her) is an advanced dramatic combat fighter with the British Academy of Dramatic Combat.    A practicing martial artist from the age of twelve,  she has carried her passion for that discipline into her acting career as a specialised fighter for theatre, film and Performance Capture / Motion Capture.   Amy is also an Actor and Producer for stage and screen, performing regularly with London theatre company Shadow Road Productions and co-producing UNBROKEN, a mixed arts mental health awareness festival and short film prize.
Amy has worked extensively as an assistant for workshops and figh directing with Captivate since 2014. In 2018 she was the Fight Director for feature film No Such Thing As Monsters (Melbourne) and assisted teaching Dramatic Combat with Lyndall Grant at the Victorian College of the Arts (The University of Melbourne).
Since returning to the UK in 2019 she has taught and assisted-teaching Dramatic Combat and Motion Capture at Mountview, LAMDA, Rose Bruford and ICTheatre. Amy also is a regular performing artist with London theatre company 'Shadow Road Production'.
Her credits as a fight performer and actor include Netflix's The Witcher, Marvel's Secret Invasion, Disney's Culprits, ITV's The Long Call, Macbeth in Macbeth and Ebenezer Scrooge in A Christmas Carol (Shadow Road Productions), Nina in The Seagull (Wateryard Theatre) and various Performance Capture work for Rockstar Games and Frontier Developments.
Amy is currently training to become a Teacher of Dramatic Combat with the Academy of Performance Combat, recently taught stage combat at Rose Bruford College in London..
Joshua Bell 
AUSTRALIA.
Josh (he/him) is a journey fight director, actor and theatre maker based in Melbourne. Currently under the mentorship of Lyndall Grant, he is an assistant fight director at Captivate Action and has been a member of the Society of Australian Fight Directors since 2018. He has a BFA in Theatre Practice as a member of Acting Company 2016 at the Victorian College of the Arts.
Josh recently taught at the 2022 SAFDi Nationals Workshop in Brisbane. He has taught stage combat and movement workshops for St Martins Youth Theatre; Melbourne Opera; Dreamhouse Theatre; Footscray College; Wesley College and for Captivate.  He has also assisted teaching at the VCA and 16th Street Actors Studio. 
Fight direction credits include A Midsummer Night's Dream (Melbourne Shakespeare Company); The View From Up Here (The Voice in My Hands, Theatreworks); Gundog (Three Fates Theatre); Cloud 9 (VCA); Everyone is Famous (Riot Theatre); The Cane (Red Stitch Theatre); The Human Voice Project (Periscope Productions); and Stockholm (Et Tu Theatre).
Photograph: Lyndall Grant – Fight Director, Fight Performer
Potographer: Ben Porter