BADC INTERMEDIATE or ADVANCED STAGE COMBAT COURSE
LONDON: 11th to 22nd January 2016
FINISH 2016 WITH ACTION…
WHAT IS IT?
The action steps up!  Having secured the foundations of dramatic combat, we now take you further into the craft of performing action for film, stage and motion capture.  This is two-weeks of really driving the intensity.
The BADC Intermediate (Level 2) Certification is open to those with a current BADC STANDARD or lapsed INTERMEDIATE.  The BADC ADVANCED is for those with a current INTERMEDIATE or lapsed ADVANCED.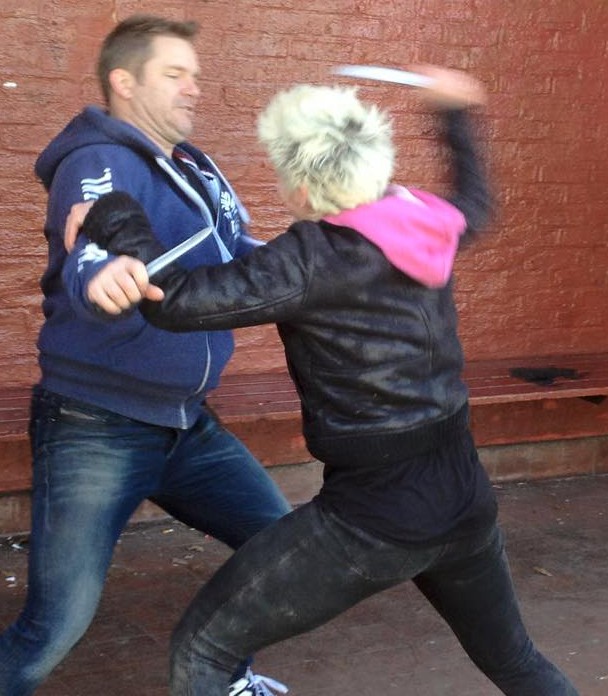 Building on what you have already learned, these certifications introduce new weapons and take us to the next step in being an Actor Combatant.  This is ideal for anyone who would like to secure work that specifically asks for fighting, for those who would like to further train their movement and stage craft skills, for those who want to want to push the envelope on what they can do in a role, and for those who have become hooked by dramatic combat after their first course (or all of the above).
This is an industry-recognised certification course.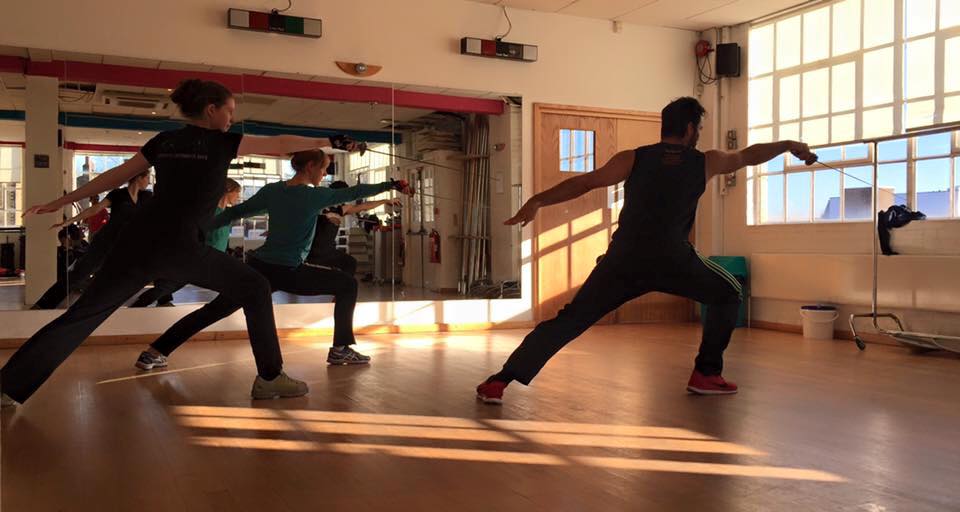 A minimum of 35 hours tuition in each level is required to be considered for certification and your teacher will tell you if you are ready to take the exam.  However – the emphasis is very much placed on the training, and giving you what you need for success in the industry.
WHEN IS IT?
Monday to Friday from 7th to 18th November 2016.
9:30am to 6:00pm
WHERE IS IT?
The Factory Fitness and Dance Centre: 407 Hornsey Rd, Archway, London N19 4DX
Nearest Underground Stations : Archway (Northern line, High Barnet branch); Finsbury Park (Picadilly and Victoria lines).  Buses : 91 (10 minutes from Kings Cross), 210
HOW MUCH IS IT?
COURSE FEES:
EARLY BIRD (Register and pay by 30th September 2016): £379
CONCESSION: £389
STANDARD: £429
The exam fees are additional to the course fee, and will be collected just prior to the exam.  For this course the exam fees are £30 per student examining for the INTERMEDIATE level, and £35 per student for the ADVANCED.
I WANT IN!
To register and save your place, simple go directly to our ONLINE REGISTRATION FORM.  You should receive an email reply in the next 24 hours – so if you haven't, check your junk mail and then get in touch!
REGISTER NOW
Got questions?  Get in touch