British Academy of Dramatic Combat Level Two (Intermediate) and Level Three (Advanced) Certifications: SPRING TERM COURSE
The BADC Level Two (Intermediate) Certification is open to those with a current BADC LEVEL ONE or lapsed Level Two.
The Level Three (Advanced) is for those with a current Level Two or lapsed Level Three.  These certifications build on the skills learnt in the earlier levels in creating safe but realistic fights for stage and screen.  They are industry-recognised certifications.
For Level Two we cover three weapons systems recognised by the BADC:
QUARTERSTAFF
RAPIER AND CLOAK
HAND-AND-A-HALF/BASTARD BROADSWORD
For Level Three we cover those weapons, plus:
18th CENTURY SMALLSWORD
ADVANCED UNARMED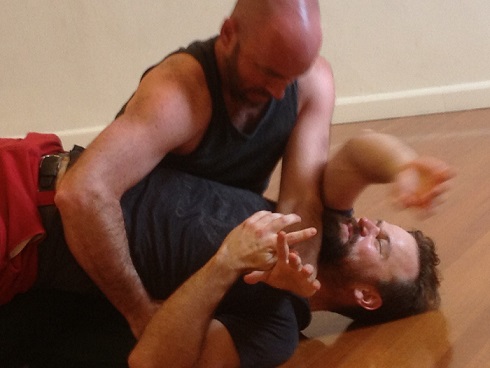 WHEN IS IT?
Monday nights from 12th May to 30th May 2014, 7:30pm to 10:30pm 
AND
Saturday 14th June and Sunday 15th June, 9:30am to 7:30pm
The exam is on the final session on 30th June 2014 .  Attendance at each class for the entire course is required to be eligible for taking the exam and for certification.
WHERE IS IT?
Bristol Tobacco Factory Brewery Studio
291 North Street
Southville, Bristol
BS3 1JP
The class on 23rd June will be at:
Southbank Community Centre
Dean Lane, Bedminster
BS1 1DB
WHAT SHOULD I BRING?
Wear comfortable clothes suitable for movement/exercise (no jeans) and closed-toed shoes with good grip.  We will be working with big weapons, so full-fingered gloves are a must.  We recommend cycling gloves, baseball gloves, golf-gloves, fencing gloves.
Make sure you bring plenty of water, and nibbles if you need energy.
HOW MUCH IS IT?
EARLY BIRD (Register and pay by April 15th  2014): £245
CONCESSION: £255
STANDARD: £295
The exam fees are payable to the British Academy of Dramatic Combat and are additional to the course fee.  Your exam fee will be collected just prior to the exam.
For this course the exam fees are £30 per student examining for Level Two, and £35 per student  for Level Three
HOW CAN I GET ON THE COURSE?
To save your spot, register now:
Course Registration
Got questions?  Get in touch