MELBOURNE, AUSTRALIA: 23rd and 24th MAY 2015
ONE-DAY FILM FIGHTING EXPERIENCE
TWO-DAY FILM FIGHTING WEEKEND
WHAT IS IT?
An introductory workshop in performing dramatic action for film.
This is a unique opportunity to explore and learn how we create the illusion of fighting and violence for film.  It is aimed at the actor's perspective:  how we can perform dramatic action safely and effectively while still maintaining character journey and intention.  Also just as importantly, how we manage the technical pressures of performing fights on set.  The workshop is lead by professional fight director and fight performer, Lyndall Grant.
The workshop is comprised of two parts: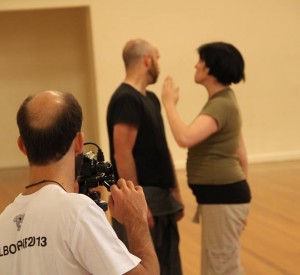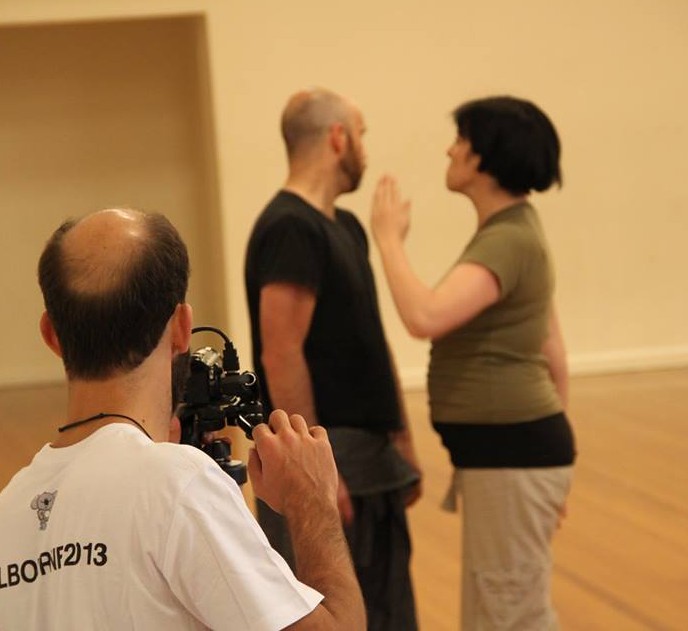 The Saturday will give you an introduction to the fundamentals of performing on-screen fights – the technical considerations, performance consideration and on-set etiquette.  The aim is to let you know what to expect, how to keep yourself and others safe, and how to bring out your best performance when under pressure.  The day will culminate in creating small fight scenes as learning tools (please note, all footage from this day is training footage only, and therefore not suitable for release).
This day is open to both actors and crew (directors, camera operators, editors, ADs), and caters to all levels of experience.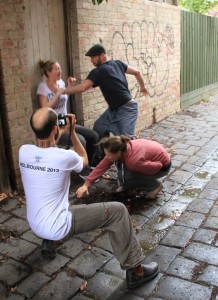 The Sunday is shoot day!  We will be filming short fight scenes in costume, on set, and under (nice) industry conditions  – so that you can gain a true experience of performing action for screen.  Performers will both act and crew, to give a perspective from both sides of the process.  Each performer will have access to their own rushes, which they can use for show reel or demo material (please note: editing of material is not included in the course or the workshop fee – which gives you the freedom to choose who/how/where you would like your material edited).
This day is open to advanced students only, and because we have with strictly limited numbers, places need to be gained by application. 
If you would like to be considered for the shoot day, please email a short description of your DRAMATIC combat experience to lyndall@www.captivate-action.com

WHEN IS IT?
Saturday 23rd May 2015:  12:30pm to 7:30pm
Sunday 24th May 2015: TBC – be prepared for a full shoot day! (approx 10-12 hours)
WHERE IS IT?
Time 4 Fitness, Fitzroy:  2/131 Johnston Street, Fitzroy VIC 3065

HOW MUCH IS IT?
Course fees:
One-day FILM FIGHTING EXPERIENCE, Saturday 23rd May:
CONCESSION: $95
STANDARD: $110
Two-day FILM FIGHTING workshop, Saturday 23rd and Sunday 24th May*:
EARLY BIRD: $185 (book and finalise payment by 15th May 2015)
CONCESSION:  $195
STANDARD: $225
We accept BACS transfer or PayPal (3% additional fee), so let us know what is the easiest method of payment for you.
*please note, course fees do not cover any editing or post-production of your filmed material.
HOW DO I REGISTER AND JOIN IN?
Our last two courses sold out immediately, so we recommend you register and secure your place quickly.
To join up, register here (the last workshop sold out quickly, so register ASAP):
There is a strictly limited number of places available on the Sunday shoot day. Due to these limitations, this day is for advanced students only and by application. To apply, please send a brief paragraph outlining your DRAMATIC combat experience to lyndall@www.captivate-action.com
Got questions?  Get in touch