LANCASTER, U.K.: Tuesday 31st May to Sunday 5th June 2022.
Six days of comprehensive Stage Combat Training in the historic city of Lancaster, for industry-recognised certification with the British Academy of Dramatic Combat.
WHAT IS IT?
Industry-focused, Professional training with Fight Director Andrew Young and Fight Performer Amy Floyd, for stage, screen and motion capture.
Fight scenes are amongst the most exciting elements of any performance. Truthful, impassioned and gritty fights really grab an audience and make a production fly. On the flip side a badly-executed fight scene can have the opposite effect – jolting an audience out from the story and, worse-still, putting actors and crew at risk of injury.
This course trains you in the fundamentals of performing stage combat, so you can approach a scene confident that you understand how to stay safe and give the kind of performance that will be remembered for all the right reasons.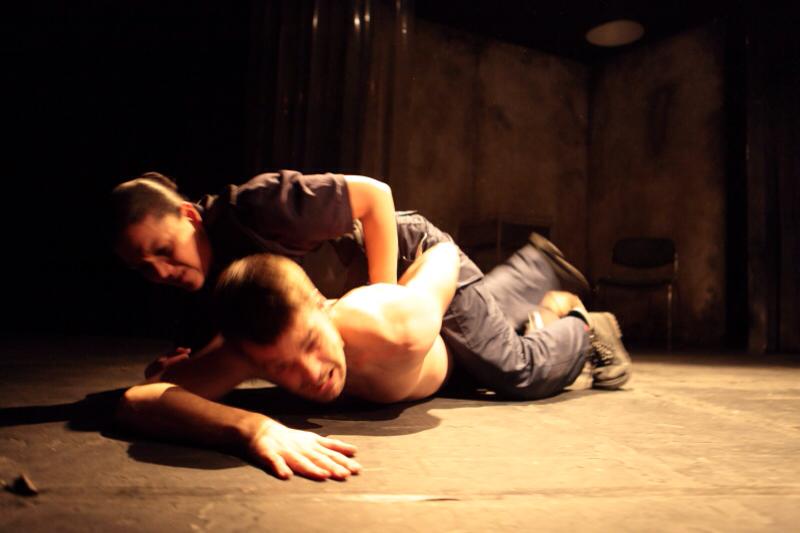 In this week of professional training, you will learn how to safely perform a dramatic fight with a Rapier and Unarmed combat.
We'll cover how to create the illusion of violence on stage. You'll get to grips with a sword and learn the fundamentals of stage combat sword technique, so that you can hack, slash and poke your way through an Elizabethan (Shakespearean!) Rapier fight. We'll practise using choreography to tell a story, and how character choices affect the fight. We'll look at breath, movement, balance, partnering and historical form. And you will explore how you can reliably deliver a realistic, hard hitting, edge-of-your-seat story across a day of filming or over eight-shows-a-week.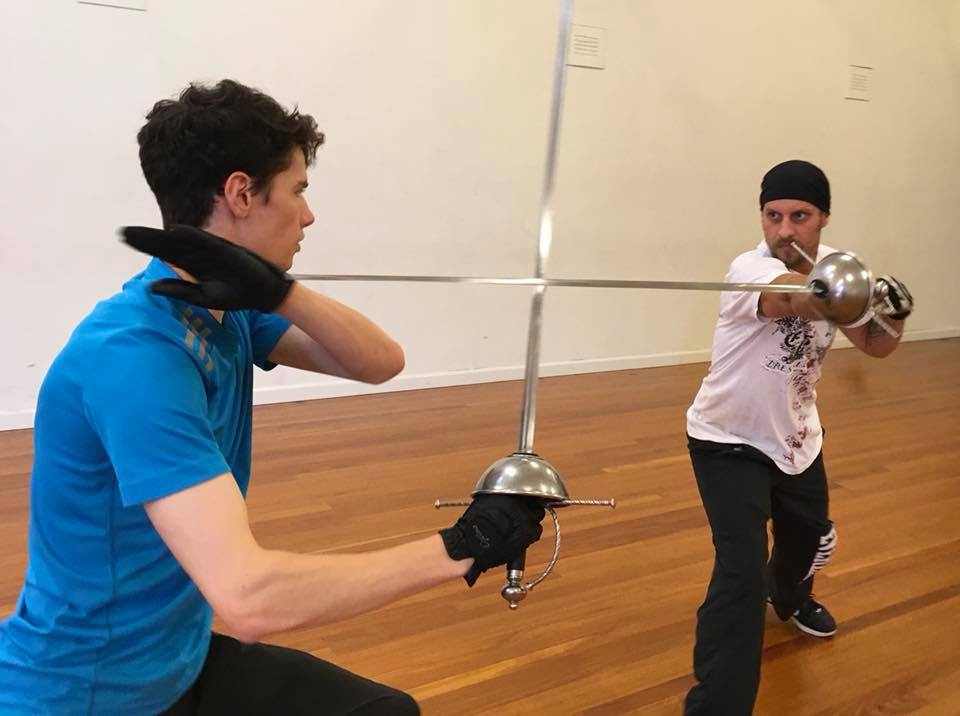 Aside from all of this we'll be having a huge amount of fun, because something's gone wrong if all that's happening and there aren't a few good laughs along the way…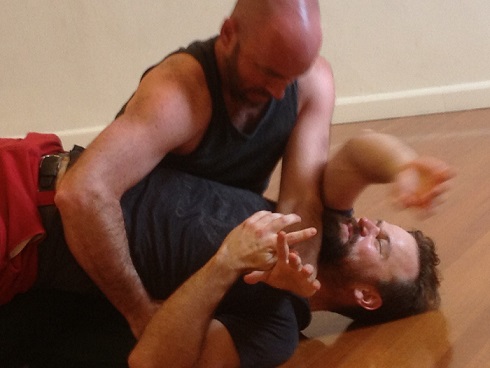 Your work will culminate in a final fight scene performance that will be that will be assessed for certification by the British Academy of Dramatic Combat (BADC) – which is an industry-recognised certification.
A BADC Standard (Level 1) Certification allows you to progress to training for Intermediate status, which looks at the larger and two-handed weapons.
WHEN IS IT?
Tuesday 31st May to Sunday 5th June 2022
9:30am to 5:30pm
WHERE IS IT?
Upper Priory Hall (opposite the castle)
Castle Grove, Castle Hill, Lancaster, LA1 1YN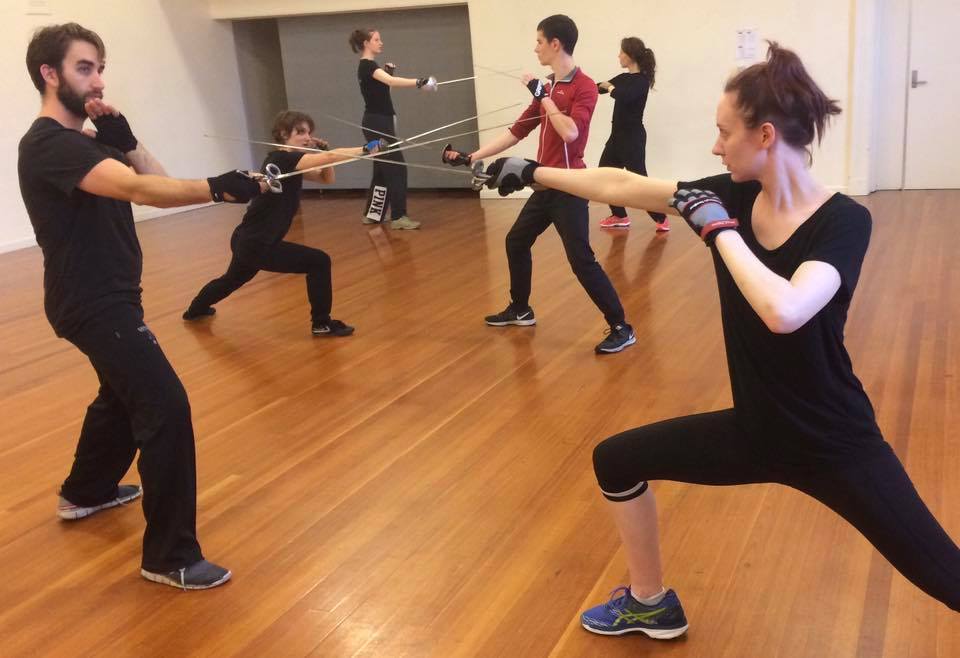 WHO IS IT FOR?
At Captivate we pride ourselves on creating a friendly, happy, hard-working and fun atmosphere in all of our classes. We are an inclusive organisation, without prejudice, and we ask the same of all of our students. This course is open to actors and non-actors alike. While it predominantly focuses on dramatic violence, guidance will be given on all aspects of the scene performance. Students of all experience-levels of stage combat are welcome – complete newbies will be introduced to the craft, while those with prior experience will have a fantastic opportunity to refresh and hone their skills
Captivate actively supports diverse and equitable work- and learning-spaces. We also fiercely protect safe work- and learning-spaces for all of our participants. If you have any concerns or questions please get in touch with us.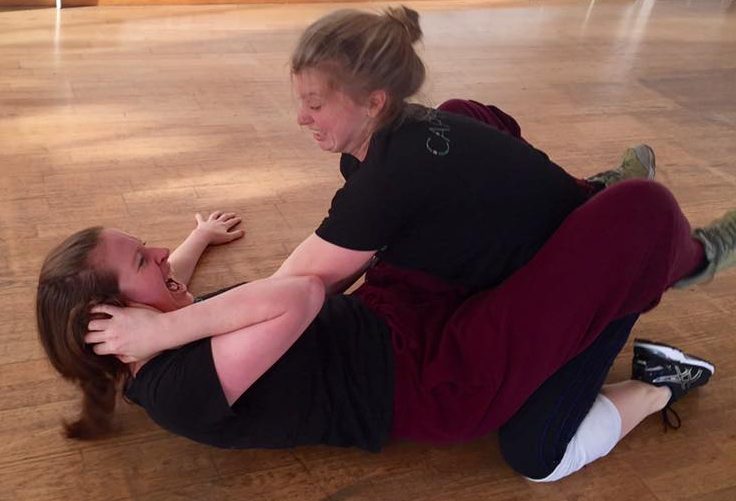 HOW MUCH IS IT?
COURSE FEES:
EARLY BIRD (register and finalise payment by 1st April 2022): £315
CONCESSION £335 (Student, Equity)
STANDARD: £365
A deposit of at least 50% of your course fee is required on registration. Places are confirmed only on completion of full payment.
We accept online transfer or PayPal (3% additional fee), so let us know what is the easiest method of payment for you.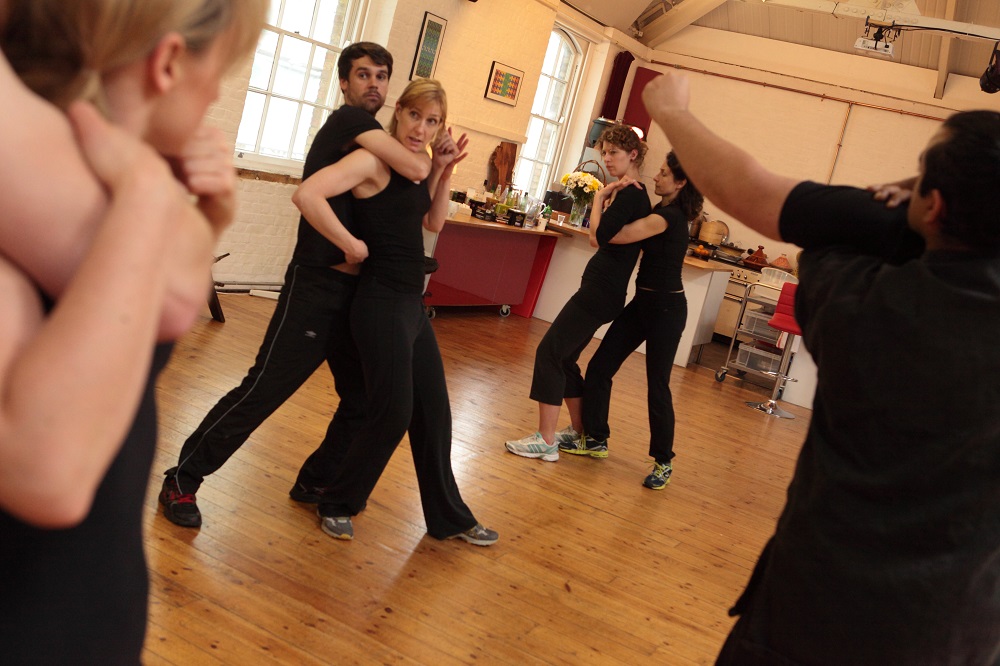 HOW DO I JOIN IN?
Bookings are now open! Our intensive courses have strict density limits, so grab your place as soon as possible to avoid missing out. To register, simply fill out the online registration form. We will then email you back with your registration information and payment details.
Make sure you get a text box confirmation that your registration form has gone through as soon as you press SUBMIT. If you do not hear from us within 48 hours, check your junk mail, and then send us an email.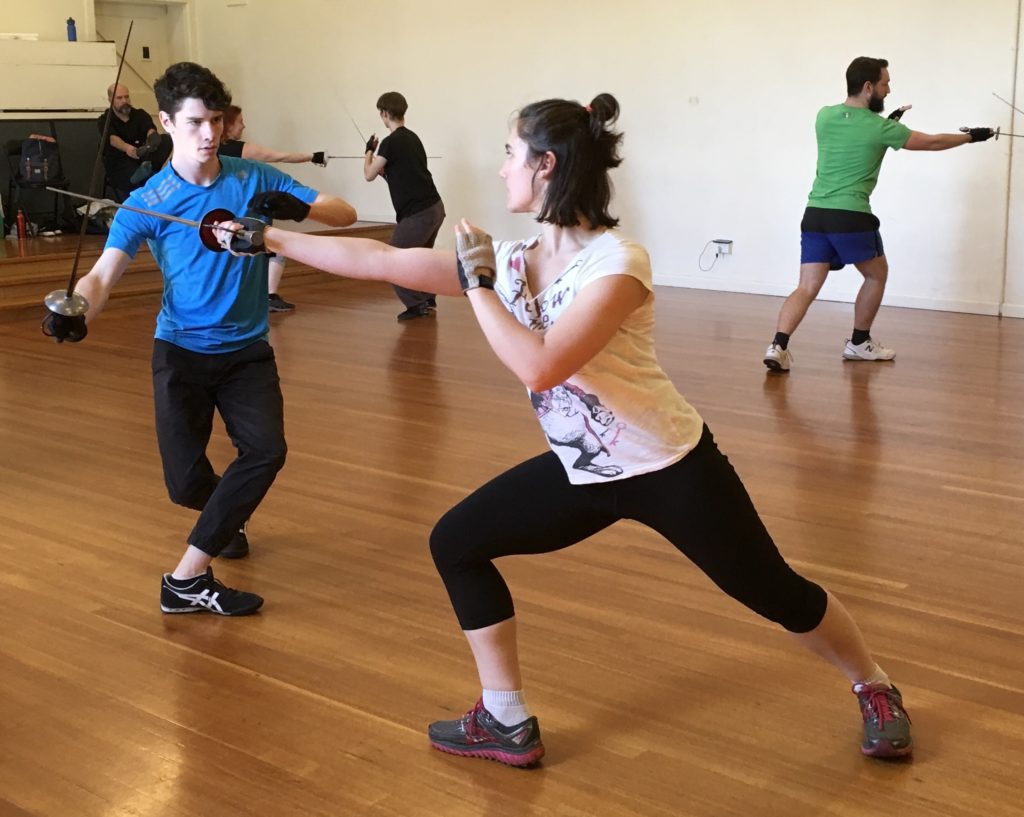 COVID-Safe Learning
The health and safety of our students, tutors, venue staff, all of our family and friends, and the wider community is absolutely vital. Captivate is dedicated to running this course strictly within the most up-to-date Government-advised COVID-Safe guidelines. This includes requiring that all participants at the workshop have full and up-to-date vaccination against Covid-19 (or valid medical exemption).
A complete account of the current policies will be given to all students shortly prior to the course commencement; and will include (but are not limited to) measures such as COVID declaration forms prior to arrival, the wearing of masks as appropriate, rigorous room cleaning, adequate ventilation, workshop content that facilitates social distancing throughout the session, and rigorous cleaning of all weapons used. Students and tutors will be asked to stay home if they have shown any signs related to a COVID-19 infection, and/or if they have been told to self-isolate.
Anything else?
If you have any questions at all, please reach out to our lead tutor, Andrew Young.
We look forward to seeing you there!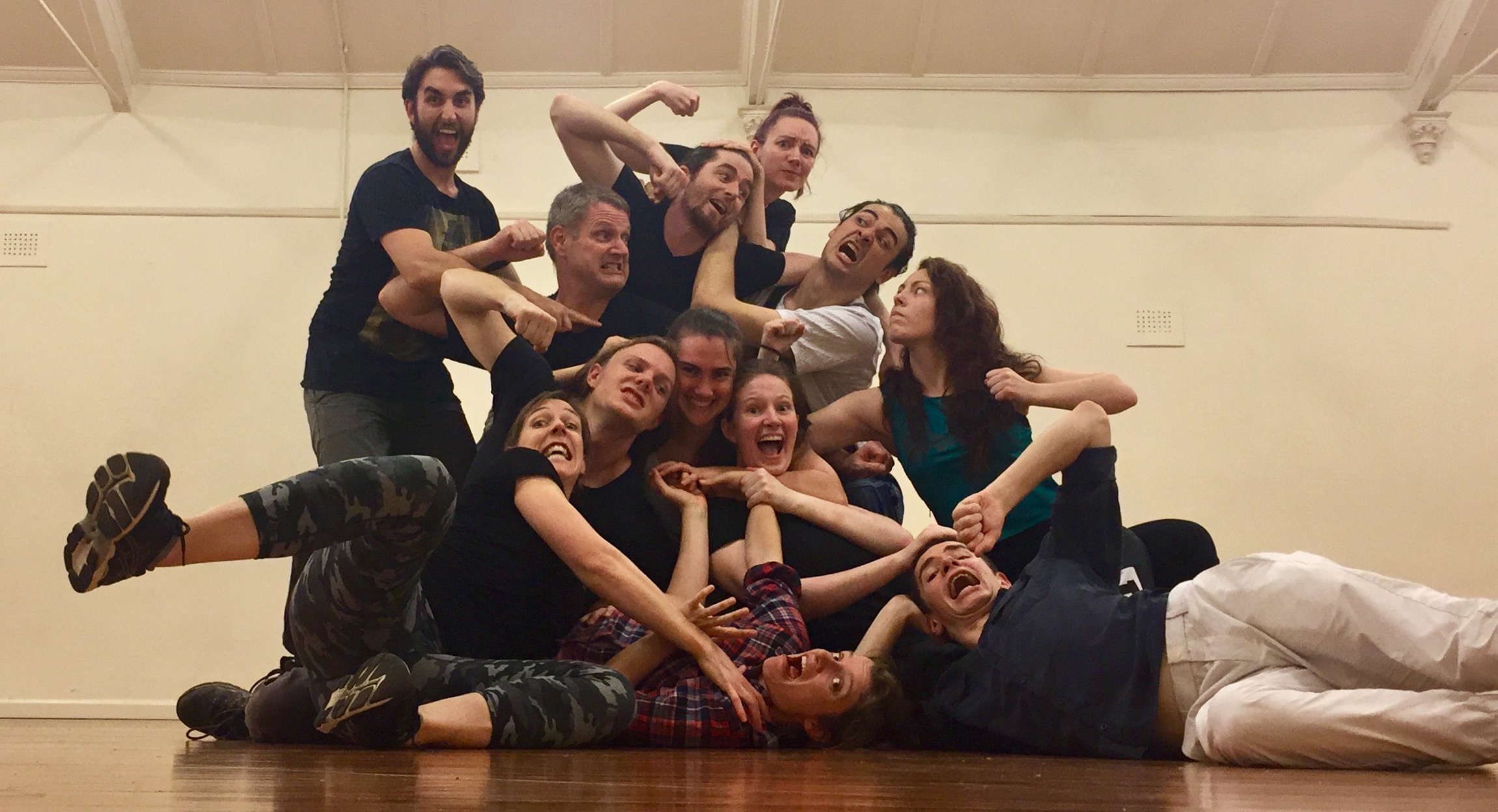 Got questions? Get in touch