MELBOURNE, AUSTRALIA: Next session coming soon
An exciting new introduction to performing in Motion Capture and Performance Capture, with Captivate, Dreamscreen Australia and Tracklab.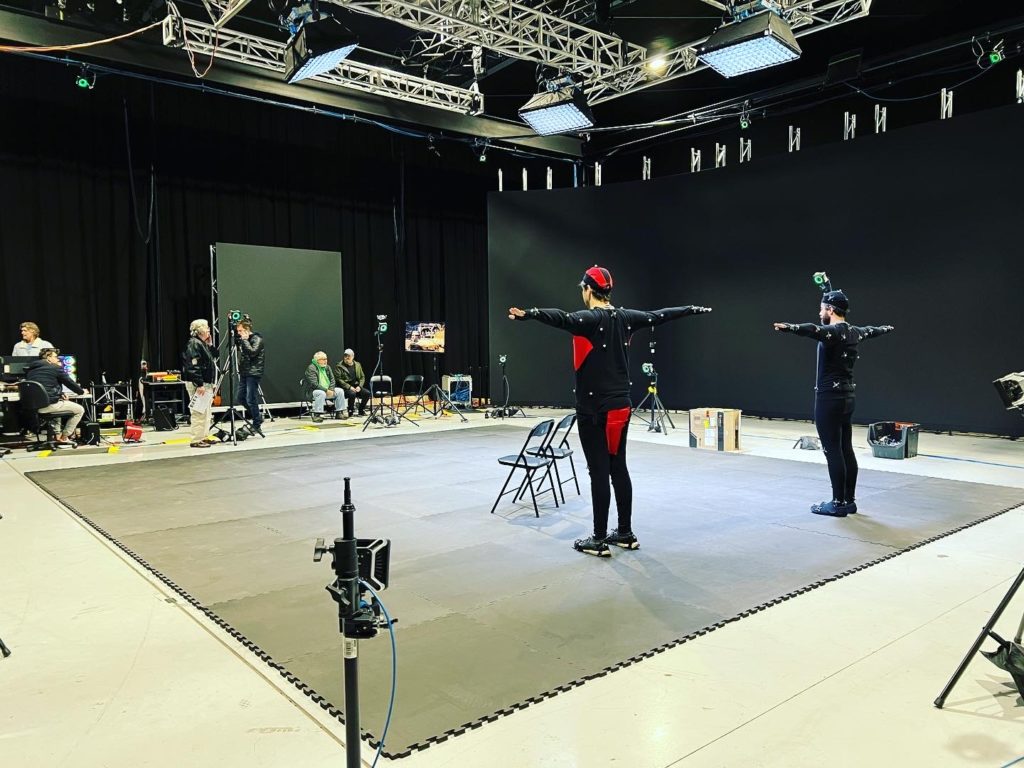 WHAT IS IT?
Captivate are thrilled to join with DREAMSCREEN AUSTRALIA and TRACKLAB, to offer this unique Mocap Masterclass experience.
Motion Capture and Performance Capture is used regularly across film and television. And yet, most performers still have not yet been introduced first-hand to this exciting medium.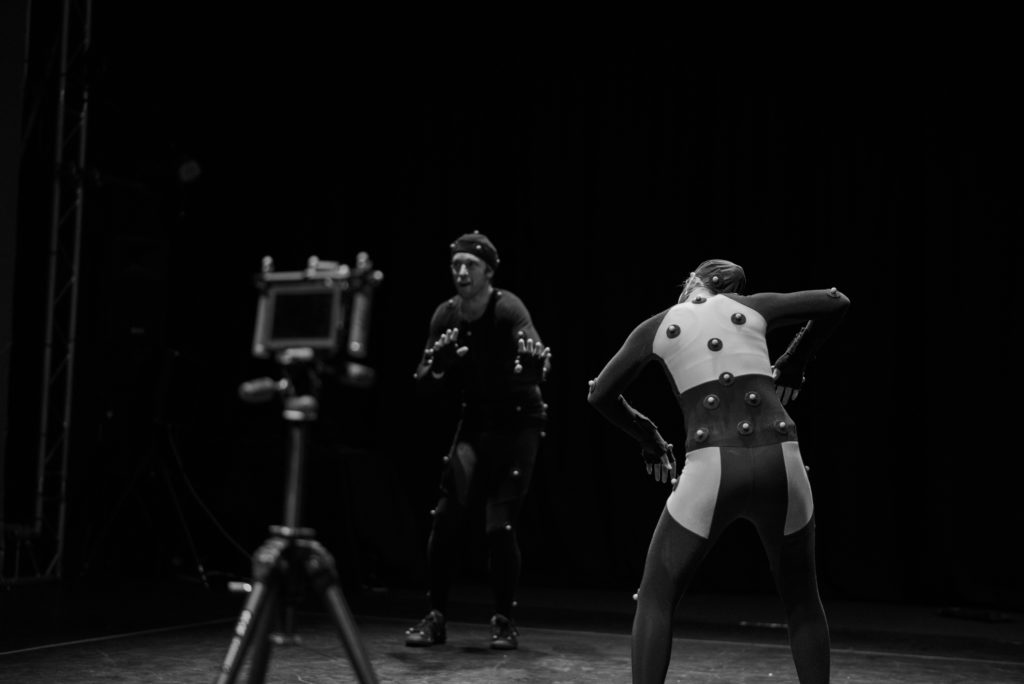 This Masterclass is an opportunity for you to see the system in use first-hand: to learn how it works, how Movement translates in the technology, and what performance choices you can make to produce the best result. You will also get a chance to learn how a mocap shoot operates, and what you can do as a performer to be more (or less) helpful for the smooth-running of the day.
We will being with a tutorial introduction to the technology presented by Tracklab. This session will give you a practical knowledge of the basics and, importantly, a working-understanding of how your performance affects the production pipeline. This tutorial will lead into a demonstration of how a performer is set-up to begin work in the volume (including suiting-up, markering up, calibration) and practical tips for making this process as easy as possible. Mocap-performance specialist, Lyndall Grant, will then give a practical demonstration of Movement Techniques in the volume – where you can see in real-time how they translate in through the system.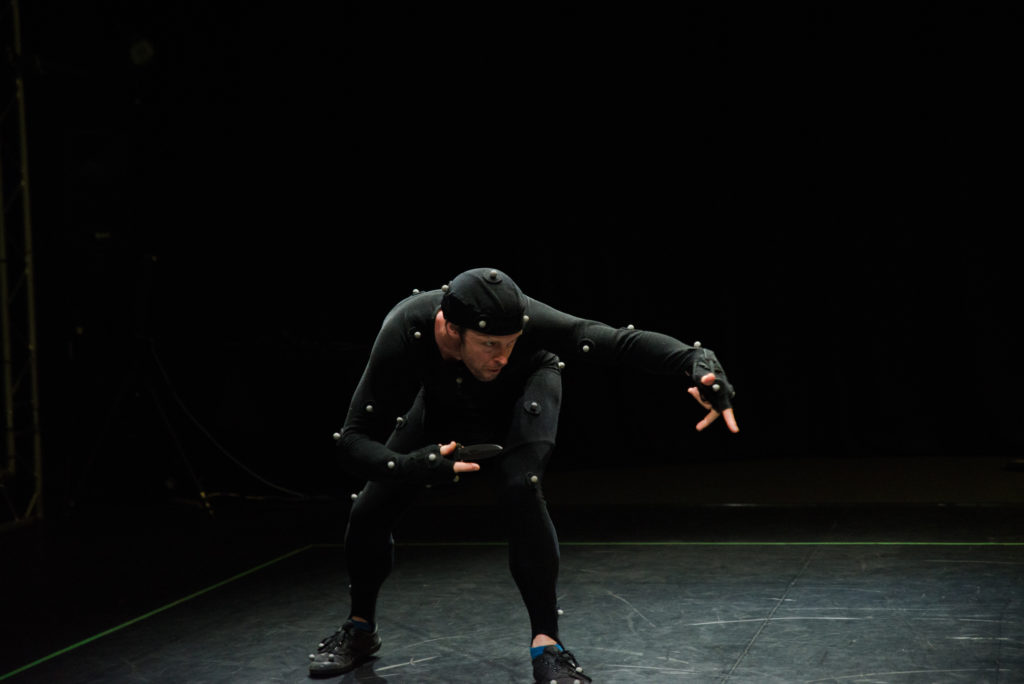 The session then expands into the physical component of the masterclass, where you'll be on your feet and exploring the Mocap Movement Techniques yourself. We will use these techniques to create distinct physical characters (human or otherwise) to throw ourself into imagined worlds, and work them in the context of creating content for Video Games or Crowd Scenes. This is going to get energetic!
Overall, the Mocap Masterclass will demystify mocap and remove the 'unknown' – so that by the end of the session you will know how to do the work, and do the work well. You will have a toolbox of movement techniques that enhance your performance in mocap work, and also across a range other performance media. And although in this session participants will not be in the mocap suits themslves, this experience will set you up to confidently step into a mocap job for the first time and deliver your best work on the day.
For those wishing to work in this field further, this session will set you up for our future practical training sessions and intensives. And, well, jumping around as a non-human creature for a couple of hours in an imagined world is pretty bloody fun.
WHEN IS IT?
Next session coming soon
WHERE IS IT?
Dreamscreen Australia.
77 Willandra Drive, Epping VIC 3076
WHO IS IT FOR?
The workshop will cater to all levels of experience and physical ability, and to anyone who has an interest in motion capture performance.
We heartily invite… actors, dancers, stunt performers, clowns, martial artists, circus performers, physical theatre practitioners, directors, producers, animators, creative technologies practitioners…
HOW MUCH IS IT?
COURSE FEES:
Early Bird: $115
Concession: $125
Standard: $155
*'concession' includes those affected by Covid-related employment loss or reduction – ask us if you're not sure
You place is confirmed on receipt of full payment.
We accept online transfer of PayPal (3% additional fee), so let us know which payment method is easiest for you.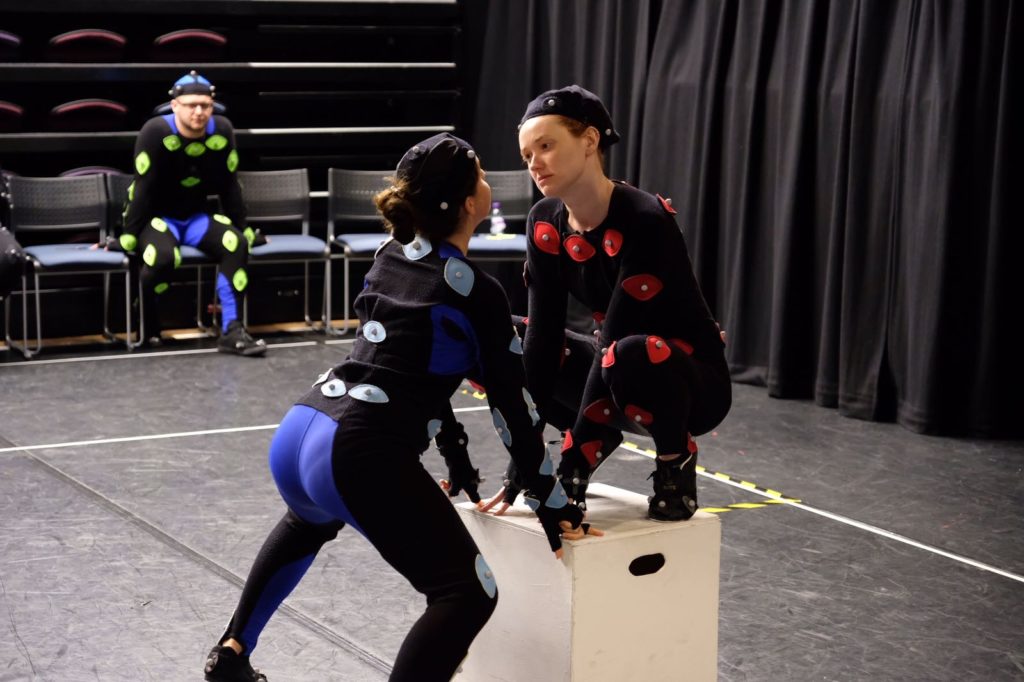 I WANT IN!
Our next Masterclass will be coming soon in 2023. Keep tabs on the website and socials to stay in the loop. You can also fill out a registration form below, so that we'll keep your details on file and let you know when the next session is launched.
Once you've sent your form, we will reply with your registration confirmation and further information within two business days. If you do not receive a reply, check your junk mail from time to time in case our email has gone astray, or send us an email.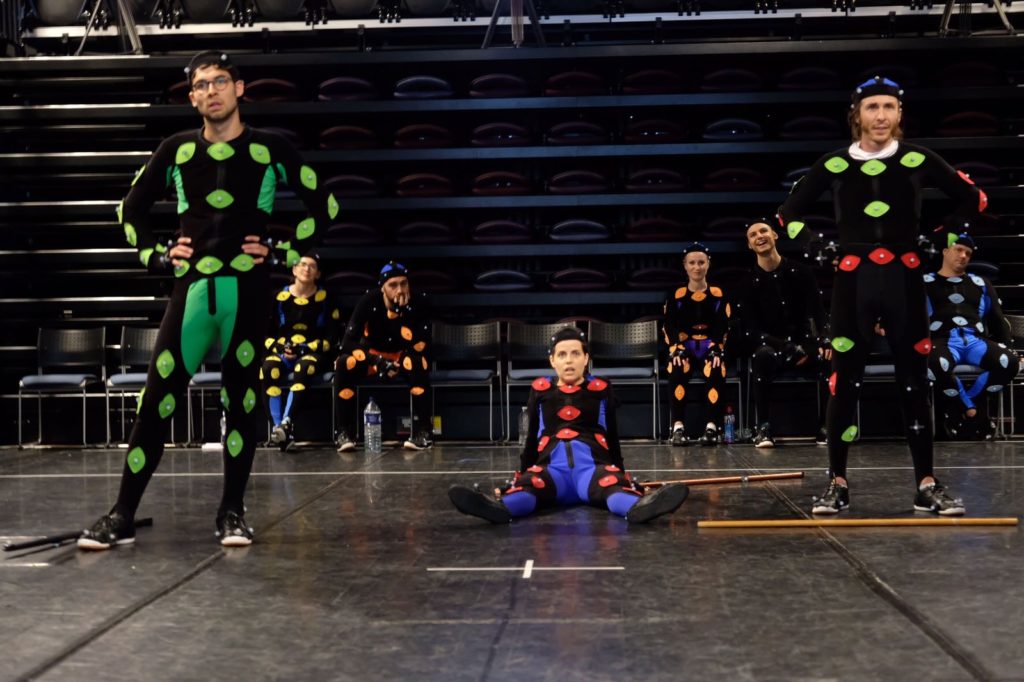 COVID-Safe Learning
The health and safety of our students, tutors, venue staff, all of our family and friends, and the wider community is absolutely vital. Captivate and Dreamscreen are dedicated to running this course strictly within the most up-to-date Government-advised COVID-Safe guidelines.
A full account of these policies will be given to all students; and include measures such as the wearing of masks as appropriate, hand sanitisation, rigorous room cleaning, adequate ventilation, workshop content that facilitates social distancing, and rigorous cleaning of all weapons used. Students and tutors will be asked to stay home if they have been diagnosed with a current COVID-19 infection, if they have shown any symptoms related to a COVID-19 infection in the past 7 days, if they have been in close contact with anyone diagnosed with COVID-19 in the previous 7 days, and/or if they have been told to self-isolate by the DHS. If accessible, participants are encouraged to take a Rapid Antigen Test on the morning of the workshop and attend only if they receive a negative result.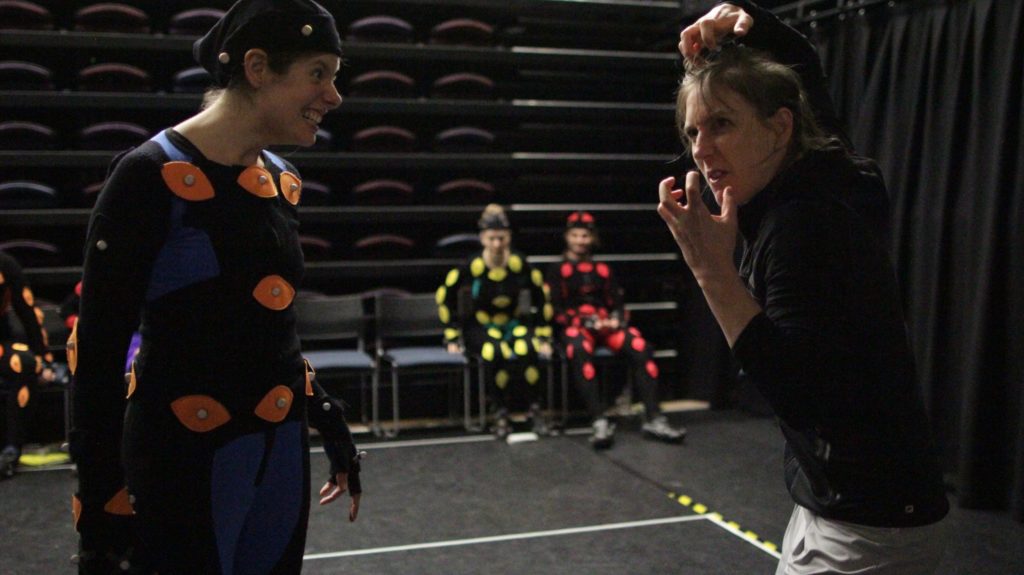 ANYTHING ELSE?
If you have any questions about anything, just get in touch with our director, Lyndall.
Otherwise, we are incredibly excited to be back, and look forward to training with you soon.
MASTERCLASS COLLABORATORS:

ABOUT YOUR TUTOR: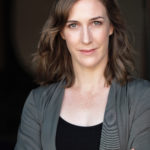 Lyndall is a Fight Director, Movement Director, actor and Motion Capture Specialist who works in Australia and Internationally for stage and screen. She is a senior teacher and Management Committee member for the Society of Australian Fight Directors, and certified Dramatic Combat teacher with the British Academy of Dramatic Combat. Until recently Lyndall was the Tutor in Theatre (Stage Combat) at the Victorian College of the Arts. Lyndall trained as an actor as London's ArtsEd School of Acting, before specialising in fight performance and physical performance. She began working as a fight director in London in 2010, and since then specialised in Motion Capture (performance, tuition and direction). In 2013 Lyndall established Captivate Action Ltd. in the U.K., as the first company to specialise in training and performance in action and Motion Capture, and brought this company home to Australia in 2016. Lyndall was Movement Captain and Actor in Melbourne's production of Harry Potter and the Cursed Child Parts 1 and 2 from its opening in 2019.
Keep up to date with our latest training and casting opportunities:
Got questions? Get in touch