Welcoming our new Captivate UK Directors
We are thrilled to announce the addition of Andrew Young and Amy Bolger-Floyd as Directors of Captivate U.K.
The pandemic has highlighted the need to have a local creative heading the Captivate community in each country. Of course, Andrew and Amy have actually been a core part of Captive from its beginnings in 2013. However in welcoming them officially onboard as Directors, the U.K. team can look forward to a host of new workshops, projects and creative opportunities in the near future. Here's the low-down:
From Andrew:
"For the past 10 years I have had the pleasure of working with Captivate Action as an associate teacher and I couldn't be more pleased and excited to take on the role of Director.
Amy and I have enjoyed many years working and teaching together and I trust we shall do Lyndall and the Captivate family proud as we move on to the next stage of our journey together. Working and learning in a supportive, trusting and fun environment is so important to me and I can't wait to get back in the rehearsal room with more creative and passionate individuals. We have met, taught and learned from so many wonderful students and we look forward to continuing our legacy of inclusive and accessible training."
From Amy:
"It is a great honour to accept my position as Co-Director of Captivate Action UK. Lyndall and Andy have been a huge part of my stage combat journey, welcoming tiny fledgling 19-year-old me into the world of stage combat; teaching me which end of the sword to hold, why you don't cushion parries with your finger, and how to generally be a badass human!
It's hard to believe how much has changed over these past 9 years. One thing that hasn't changed is the incredible warmth of Lyndall and Andy, greeting new students as old friends and inviting them into the fight family. I hope to continue that legacy and look forward to seeing you all soon, when we can gather together once more!"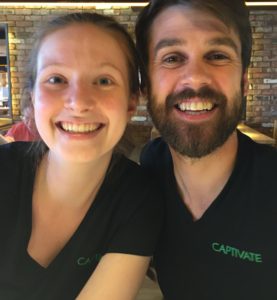 2021. Training. Is. Back.
It has been… well, you know.
So, it is a most remarkable thing that the start of 2021 saw the start of Stage Combat workshops again in Melbourne. In January we launched the New World with our LONGSWORD FOR STAGE one-day workshop, and then in March we finally, after a year of postponements, ran our annual FIGHT THE GOOD FIGHT STAGE COMBAT INTENSIVE.
Both workshops were run under COVIDSafe measures, which everyone attended to with great grace and diligence. However the common theme with both workshops was the noticeable level of kindness, patience, empathy and openness that every single student brought into the room. It was a wonderful thing to be training in a creative space among other people who are excited to be there, and there was such an ease in the simplicity of enjoying the work and company. Huge thanks and respect to each and every student for bringing this attitude into the room – it absolutely reflected in the quality of the learning and performance, and in particular make the Fight the Good Fight Intensive one of the most gratifying workshops we have ever taught.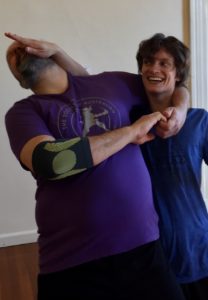 We welcomed a huge number new students into the Captivate Family, as well as plenty of the old crew. We were also thrilled to welcome some new tutors into the space for the FGTF: Adam Vounoridis joined us from Melbourne Systema, and armourer Cameron Douglas from Digger Tactical lead us through firearm handling. Our own SAFDi Journey Joshua Bell lead a superb longsword workshop. Many thanks to Fight Director Felicity Steel, who came in as our workshop support person through the week. Well done, and thank you, to all.
Dreamscreen Australia – Virtual Production Project
In late 2020, our Company Director Lyndall provided mocap performance to exciting Virtual Production work with Dreamscreen Australia. This company is pioneering revolutionary filmmaking techniques in Australia with Melbourne's largest LED Wall virtual production volume, which integrates live performance, virtual environments and real-time motion capture-driven characters.
The mocap was delivered by X-Sens via their Australian Partner, Melbourne-based Tracklab; and there was also close collaboration with Unreal Engine and NVIDIA. It's a work that has huge potential for opening up further opportunities in Australia and internationally. There is a great description of the project from X-Sens, otherwise also head to Dreamscreen's Facebook page to see more images of their work.
Lyndall's Luscious Limberings
Everyone has been dealing with their lockdown (or, in Melbourne, Lockdowns) in their own way. For our Company Director, Lyndall, the way through was through keeping fit. Regularly. In fact, Lyndall recorded warm-up/work-out sessions 5-days a week for the whole time the theatres were closed in Melbourne. So, there are now 200 sessions of Lyndall's Luscious Limberings now online, free and on-demand, for any time you like.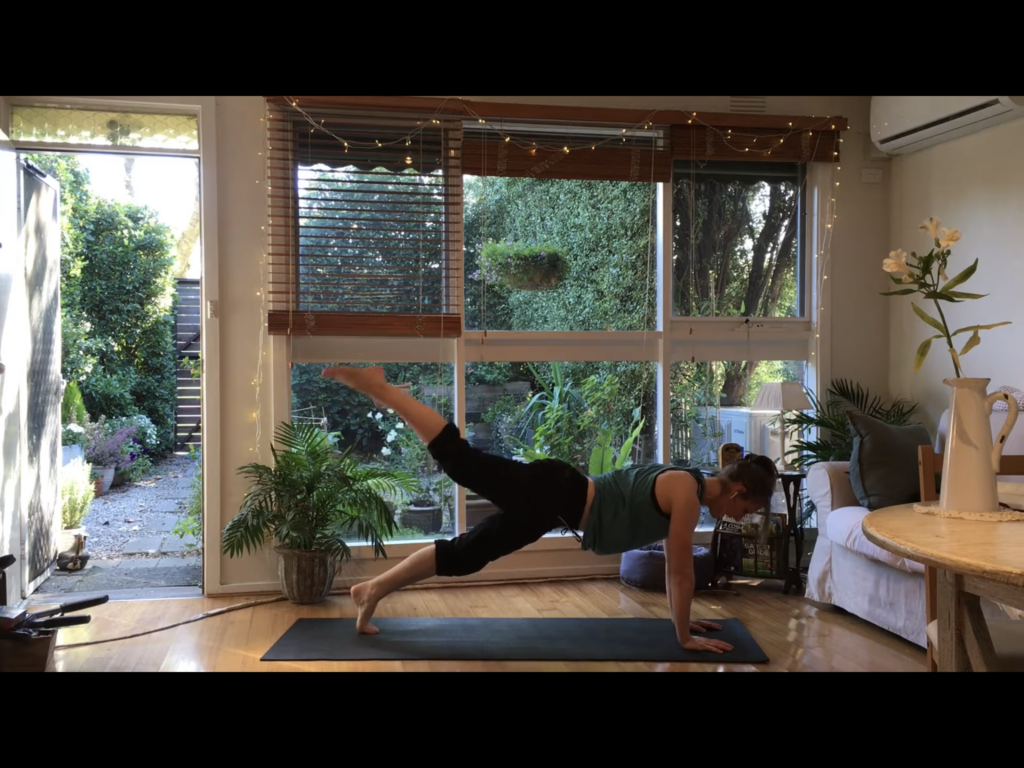 These sessions are similar to those Lyndall runs for the start of workshops, and for the cast of Harry Potter and the Cursed Child in her role as Movement Captain. They are a mixture of joint mobility, dynamic stretching, strength training, flexibility and cardio; drawing from sources such as yoga, tai chi, personal training, and Lyndall's background as a Movement practitioner and Fight Director. They are designed just to get you moving and back 'in your body', and offer different levels of difficulty depending on how you are feeling. Each session has a linked Spotify playlist if you'd like to play along.
Feel free to use them as you like, particularly as lockdowns repeat, or if you are preparing for an upcoming Captivate workshop. If you have any questions about them, get in touch.
Harry Potter and the Cursed Child
We are very excited to let you know that our Company Director, Lyndall Grant, is currently performing in Melbourne's production of Harry Potter and the Cursed Child. She has also been Movement Captain in the show since 2018.
For Lyndall, this is a role that asks for all of the physical training she has learned through her career (and before) – accuracy, athleticism, aerial skills, illusions, strength, agility, physical story-telling stage craft and physical dexterity. While chance may influence what casting opportunities you come across, it is the foundation of training you have behind you that let's you make good on the chance.
Keep training, always, in as many ways as you can. Because you don't know in the future when you will wish you had the skills that you could start training in now.
And if you get a chance, come and see us at Hogwarts.
Spotlight Recognition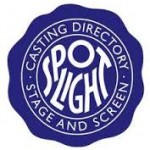 We are delighted to announce that our Performance Capture Intensive course is now listed by Spotlight UK, as industry-recognised training. Students who successfully complete the course are eligible to include the Captivate Performance Capture Artist skill on their professional CVs
This is the first (and only) training in performance capture to be recognised in this way in the U.K.
It is fantastic to see that the hard work, commitment and expertise of our students can now be officially noted. Well done all!
Come Behind the Scenes with us on our social media sites:
@CAPTIVATEAction