BENDIGO, AUSTRALIA: Saturday 27th August, 2022
A full day of SWASHBUCKLING sword fighting for the theatre and the silver screen.
WHAT IS IT?
This action-packed workshop is a fun day of sword-fighting, tumbles and performance, as you play with one of the quickest ways of getting staged sword fights up to 'show readiness'.
'Swashbuckling' is associated with some of the memorable sword fights on stage and screen – with legendary Hollywood performers such as Errol Flynn and Basil Rathbone; films like Scaramouche, Robin Hood and The Court Jester and modern-day films such as The Princess Bride, Zoro and Pirates of the Caribbean. It conjures images of playful, daring and romanticised swordplay, with heroes and villains weaving through sets and diving over furniture as they trade blows.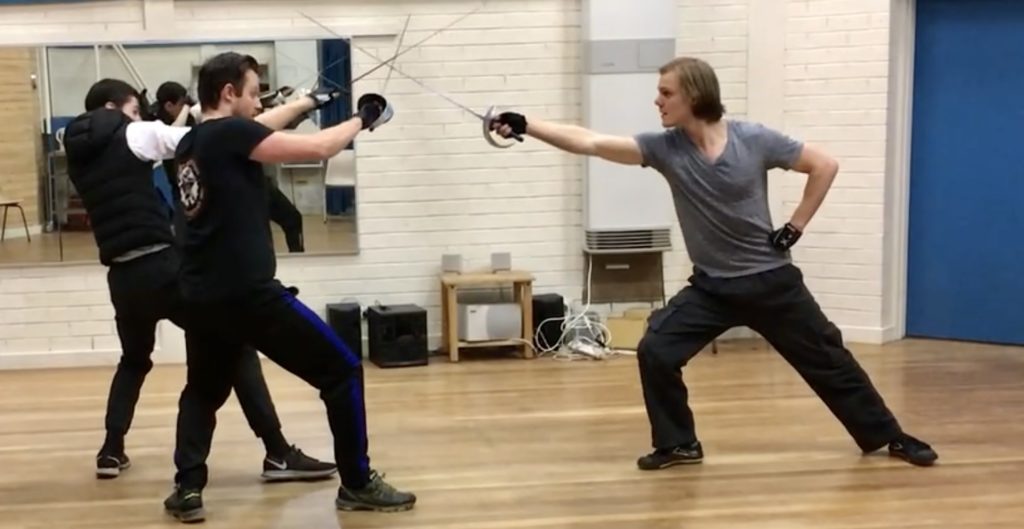 The origins of Swashbuckling as a stage fighting style though have their roots in a strong acting tradition of the Victorian Era, where working actors would train in a series of known fencing exchanges they could quickly turn into dramatic swordplays ready for stage.
This workshop will take you through the techniques and performance of swashbuckling swordplay: complete with characters, furniture and tumbles. You will learn standard swashbuckling patterns used in the Victorian Era, and explore how we use these skills in fight choreography on stage today. There will be sword swishes, rolling and plenty of dramatic action.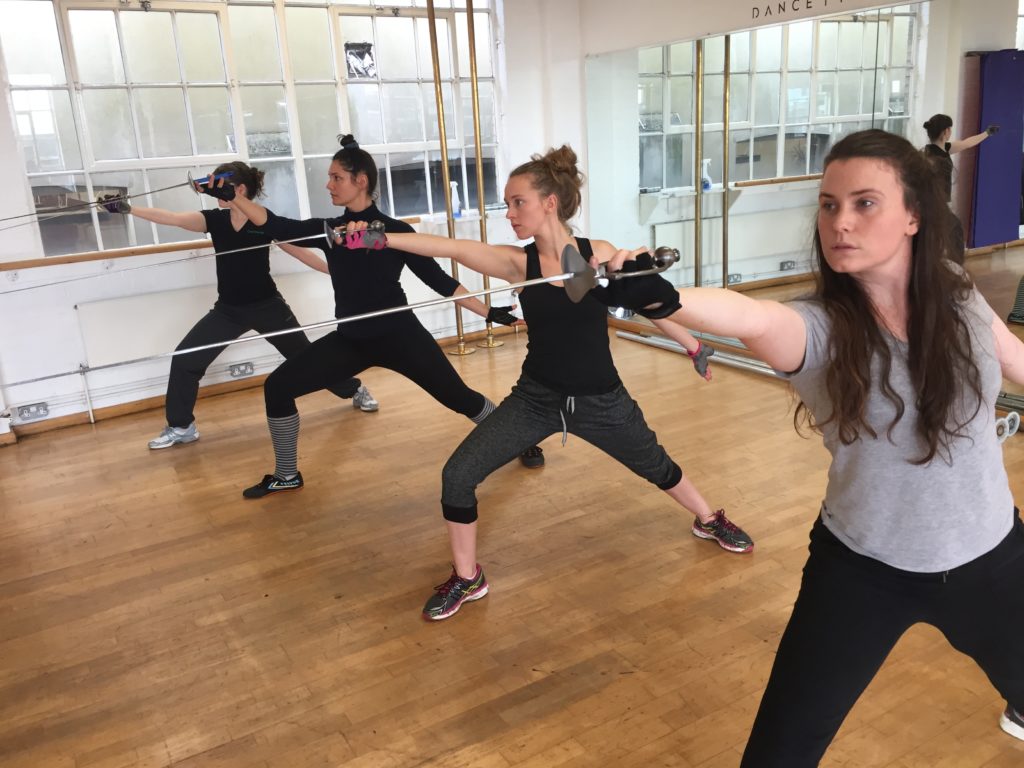 By the end of the day you will have increased your skills in showing the flair and dexterity in this style of swordplay… and you may become a little more pirate.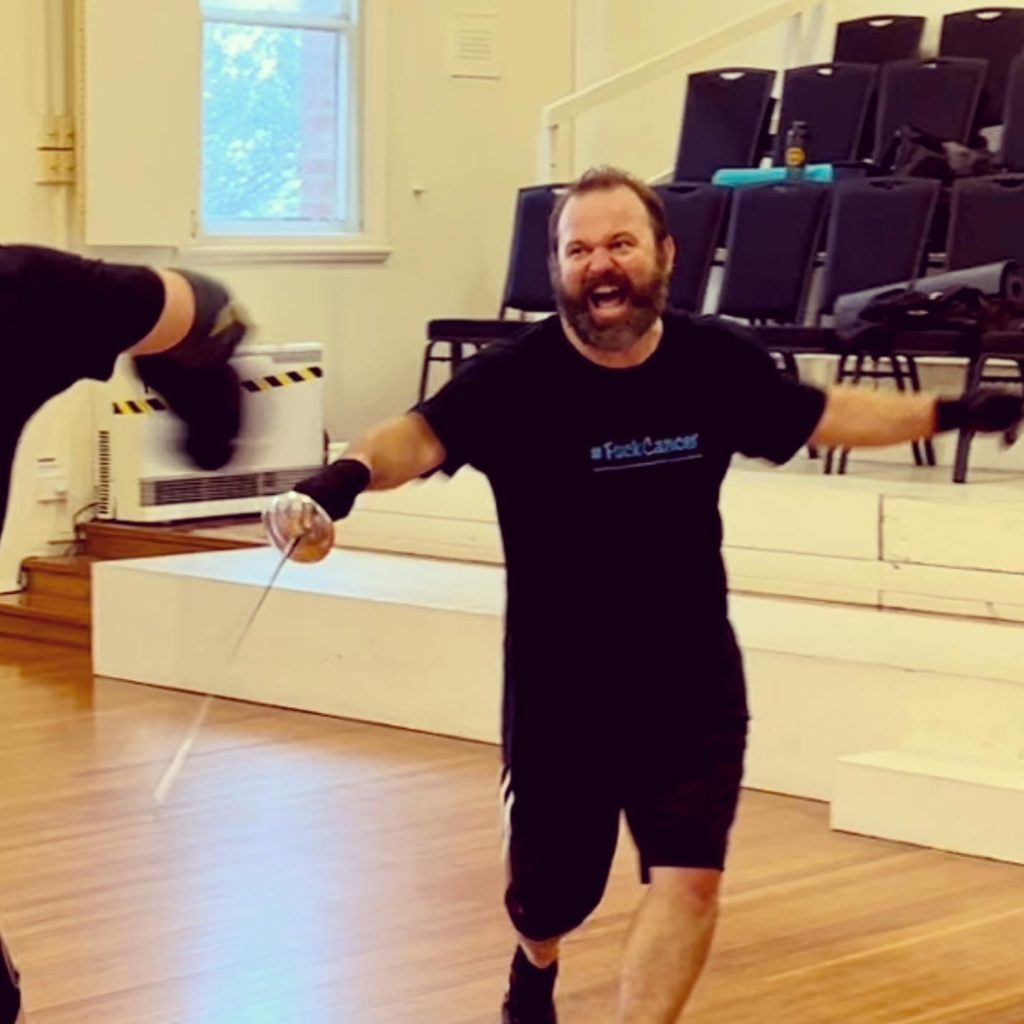 WHEN IS IT?
Saturday 27th August 10:00am to 6:00pm
WHERE IS IT?
St. Andrew's Uniting Church Bendigo: GAMES HALL
25 Myers St. Bendigo, 3550 (entry via Mollison St.)
WHO IS IT FOR?
The workshop will cater to all levels of experience and abilities – those who have done this work before and those who are fresh.
We heartily invite everyone… actors, dancers, stunt performers, clowns, and martial artists… or anyone who has ever picked up a stick and swished it around as a sword.
HOW MUCH IS IT?
COURSE FEES:
Concession: $155
Standard: $185
*'concession' includes those affected by Covid-related employment loss or reduction – ask us if you're not sure
A deposit of at least 50% of the course fee is required on registration.
We accept online transfer of PayPal (3% additional fee), so let us know which payment method is easiest for you.
I WANT IN!
To grab your place on this exciting workshop, simply fill out the registration form below. Our courses are subject to strict density limits and typically sell out, so do get in ASAP to avoid disappointment.
Once you've sent your form, we will reply with your registration confirmation and further information within two business days. If you do not receive a reply, check your junk mail from time to time in case our email has gone astray, or send us an email.
COVID-Safe Learning
The health and safety of our students, tutors, venue staff, all of our family and friends, and the wider community is absolutely vital. Both Captivate and Dancehouse are dedicated to running this course strictly within the most up-to-date Government-advised COVID-Safe guidelines.
A full account of these policies will be given to all students; and include measures such as COVID declaration forms prior to arrival, the wearing of masks as appropriate, hand sanitisation, rigorous room cleaning, adequate ventilation, workshop content that facilitates social distancing throughout the day, and rigorous cleaning of all weapons used. Students and tutors will be asked to stay home if they have been diagnosed with a current COVID-19 infection, if they have shown any symptoms related to a COVID-19 infection in the past 7 days, if they have been in close contact with anyone diagnosed with COVID-19 in the previous 7 days, and/or if they have been told to self-isolate by the DHS. If accessible, students are encouraged to take a Rapid Antigen Test on the morning of the workshop and attend only if they receive a negative result.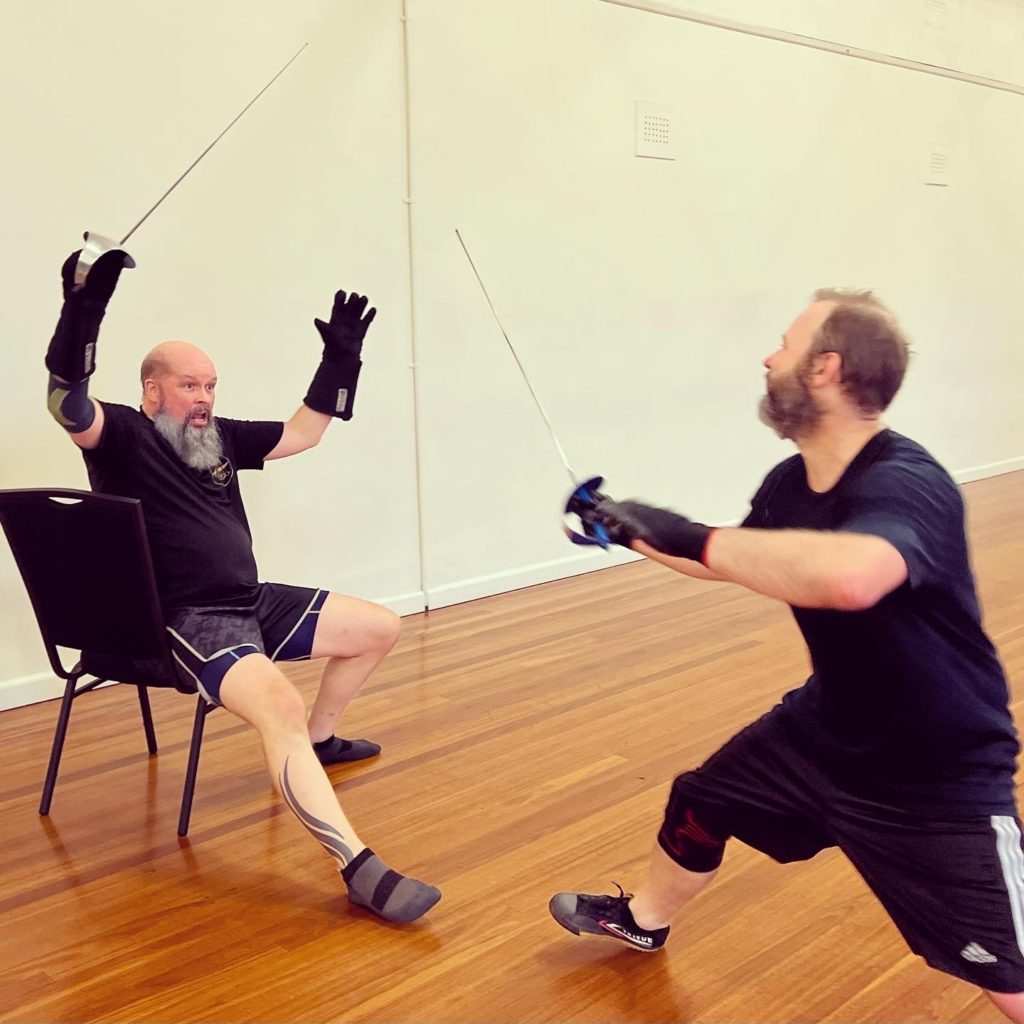 ANYTHING ELSE?
If you have any questions about anything, just get in touch with our director, Lyndall.
Otherwise, we are incredibly excited to be back, and look forward to training with you soon.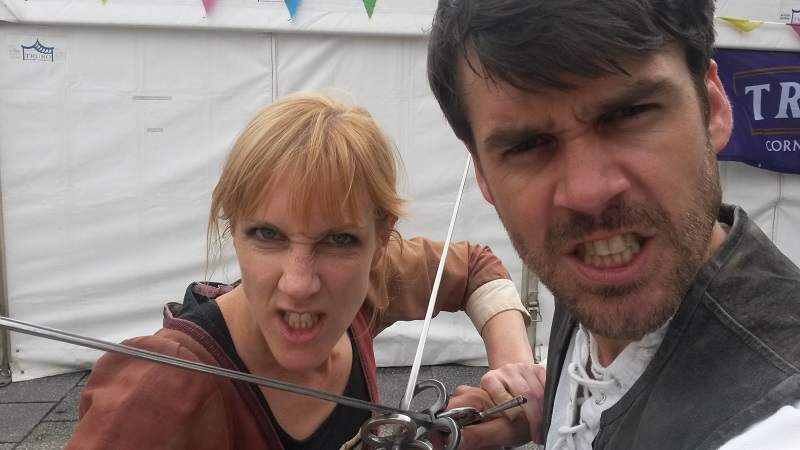 ABOUT YOUR TUTOR: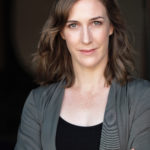 Lyndall is a Fight Director, Movement Director, actor and Motion Capture Specialist who works in Australia and Internationally for stage and screen. She is a senior teacher and Management Committee member for the Society of Australian Fight Directors, and certified Dramatic Combat teacher with the British Academy of Dramatic Combat. Until recently Lyndall was the Tutor in Theatre (Stage Combat) at the Victorian College of the Arts. Lyndall trained as an actor as London's ArtsEd School of Acting, before specialising in fight performance and physical performance. She began working as a fight director in London in 2010, and since then specialised in Motion Capture (performance, tuition and direction). In 2013 Lyndall established Captivate Action Ltd. in the U.K., as the first company to specialise in training and performance in action and Motion Capture, and brought this company home to Australia in 2016. Lyndall was Movement Captain and Actor in Melbourne's production of Harry Potter and the Cursed Child Parts 1 and 2 from its opening in 2019.
Recent fight/movement directing credits include: The Return (Malthouse Theatre), An American in Paris (national tour), As You Like It (Melbourne Theatre Company), Because the Night (Malthouse Theatre), Berlin (MTC), Burn This (45 Downstairs), Punk Rock (45 Downstairs), Torch the Place (MTC); Anthem (Roslyn Packer Theatre), Cosi (MTC, Sydney Theatre Company); Cloudstreet (Malthouse Theatre); Storm Boy (MTC); The Violent Outburst That Lead Me To You (MTC): The Architect (MTC); The Lady in the Van (MTC); Il Viaggio a Reims (Opera Australia); Hungry Ghosts (MTC); Alice in Winterland' (Rose Theatre Kingston, U.K.); Vivid White (MTC); Macbeth (MTC); Lohengrin (Melbourne Opera); Minnie and Liraz (MTC); Melbourne Talam (MTC); Lillith, the Jungle Girl (MTC); The Wind in the Willows (Rose Theatre Kingston); Straight White Men (MTC).
Keep up to date with our latest training and casting opportunities:
Got questions? Get in touch